The New long Festival is a 2 day affair situated in the town of Marathon, just outside Athens. How far outside Athens you ask? Well, approximately 26 miles to be fair, apparently you can run it if you wish. I didn't and I still got lost meaning i turned up too late for the opening band Fool in a Box. Sorry guys, I'm sure you were awesome.
DAY OOF!
All this meant that, situated in a compact amphitheater, the first band to hit the stage in the sweltering sun was the bizarrely named 'Day Oof'. I'm not sure If i should be saying it in a drunken Scottish accent but you have to take my word for it that i am. Clearly by the name of the band and the cute little turtle logo they have, it is clear they aren't going to be taking themselves too seriously and if the name didn't make that clear then their stage attire definitely did. I'm not sure if anybody asked for Bermuda shorts with novelty socks to come back into rock n roll fashion but if they did, Day Oof are the band for you. Hitting the stage with their up-tempo brand of skate punk they delivered a high energy set in a blistering sunspot that kept the early birds entertained.
Next up were the Spartans, 'Black Hat Bones'. It was weird to see these guys performing in broad daylight, like a vampire whose alarm clock had broken. Still, as always, they delivered, roaring at the sunlight rather than basking in it. The Hawaiian shirt clad singer, Bob, prowling the stage, adapting to the sunny conditions while bass player Panokas and drummer Dennis just ignore the conditions altogether and dive headlong into their regular breathtakingly energised routine.
A tighter rhythm section you are not likely to find as they provide the backdrop for guitarist Mikko's crunchy, muscular guitars. As the sun sets behind them creating the scene they slow it down with, appropriately enough, 'I am the sun' and then treat us to a cover of Bryan Adam's Summer of 69. It all just feels right. Further up the bill next time please.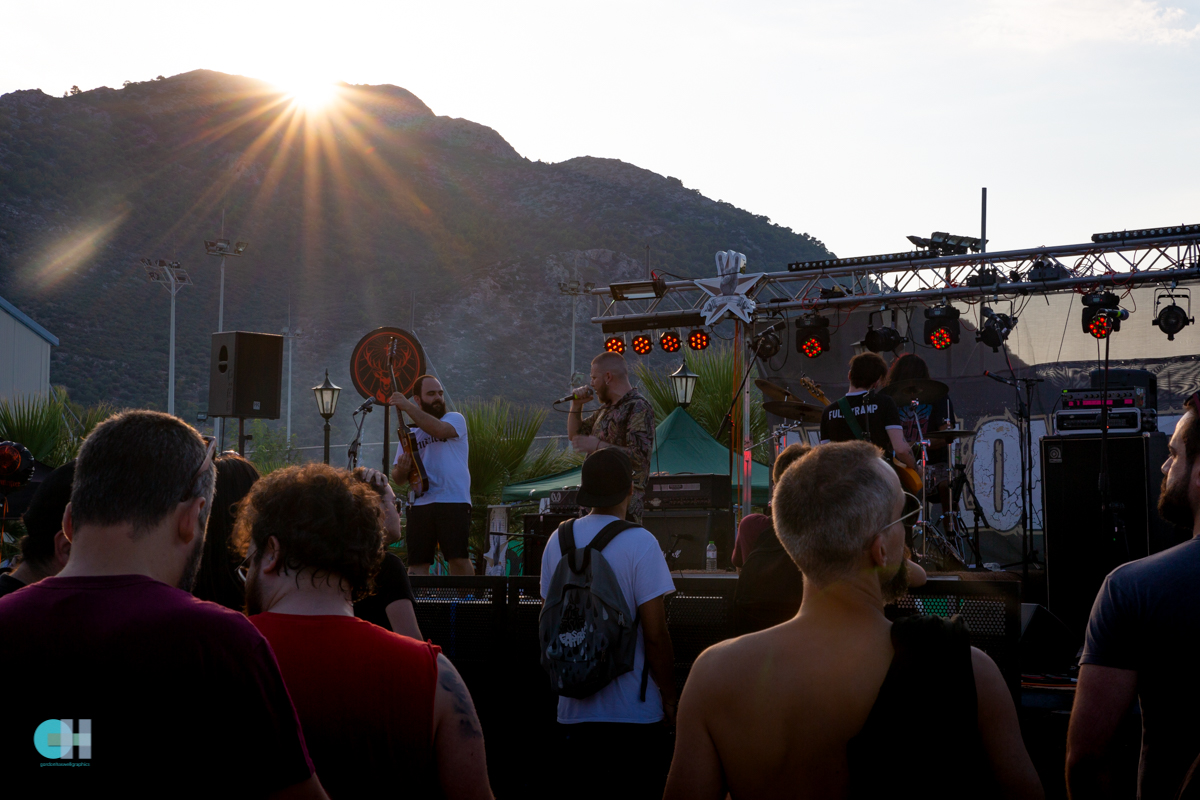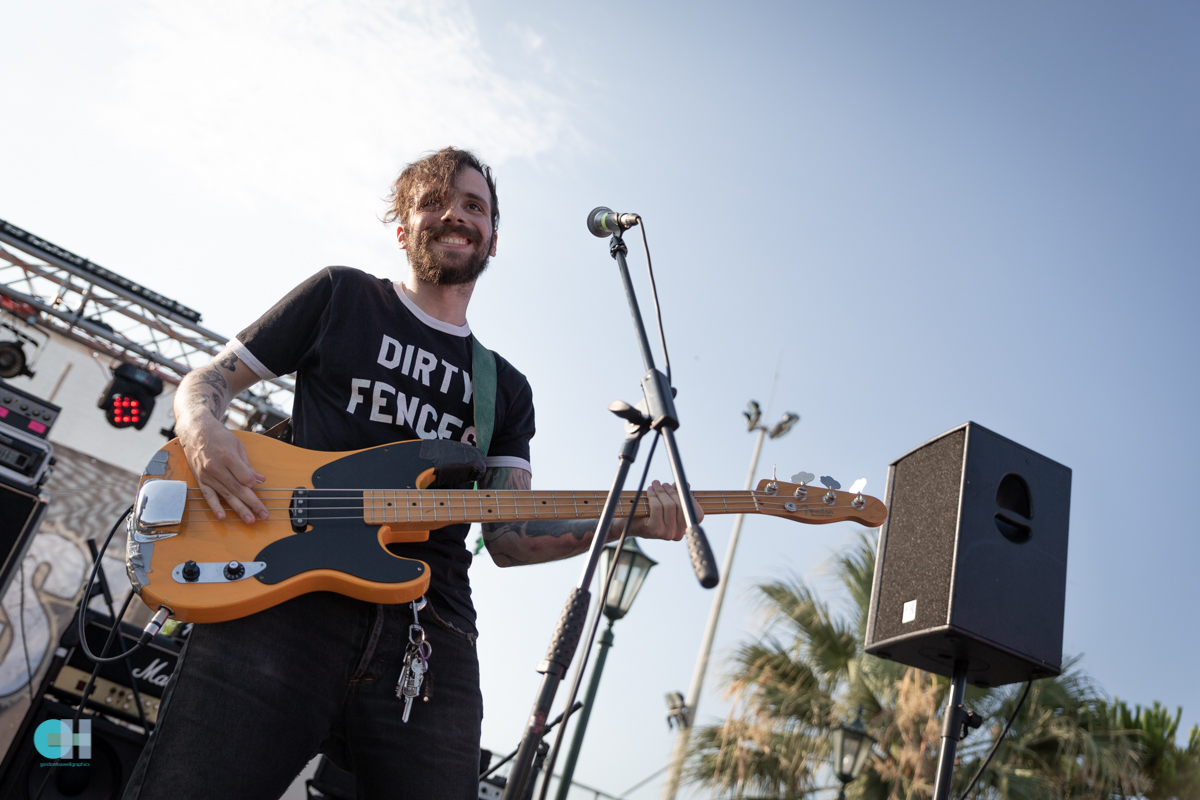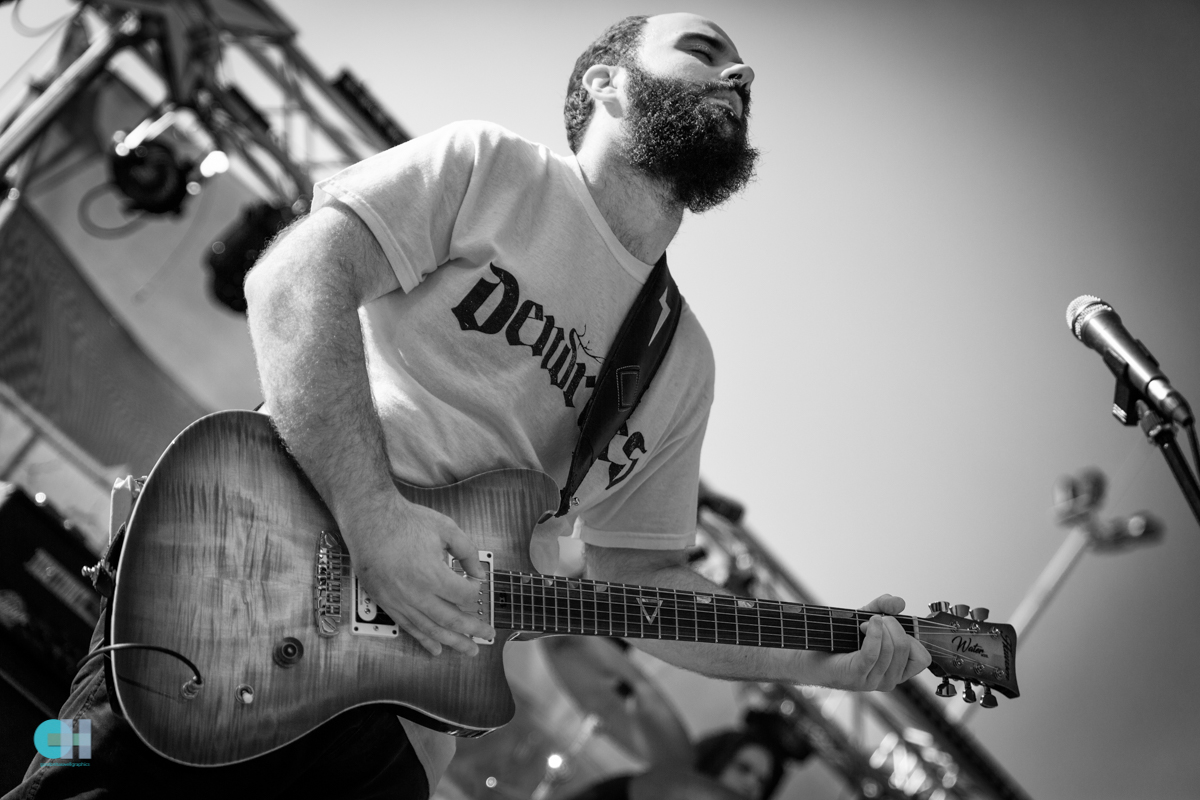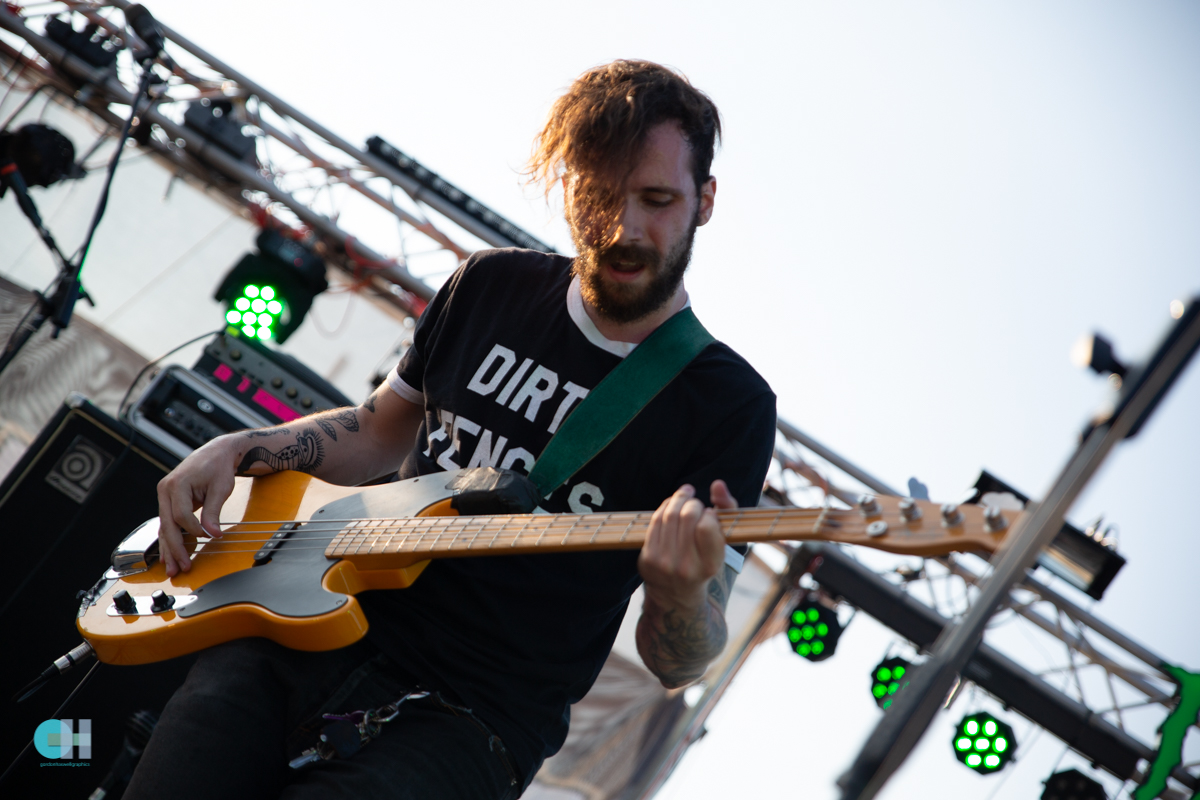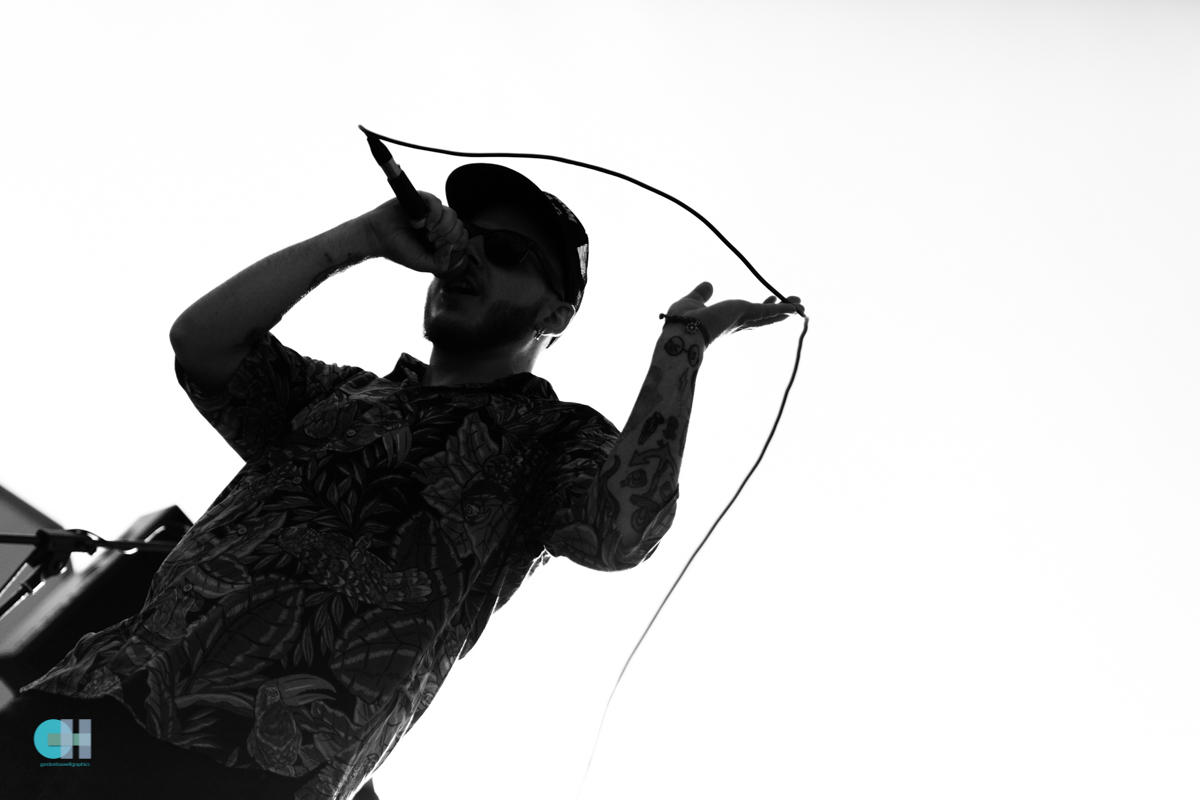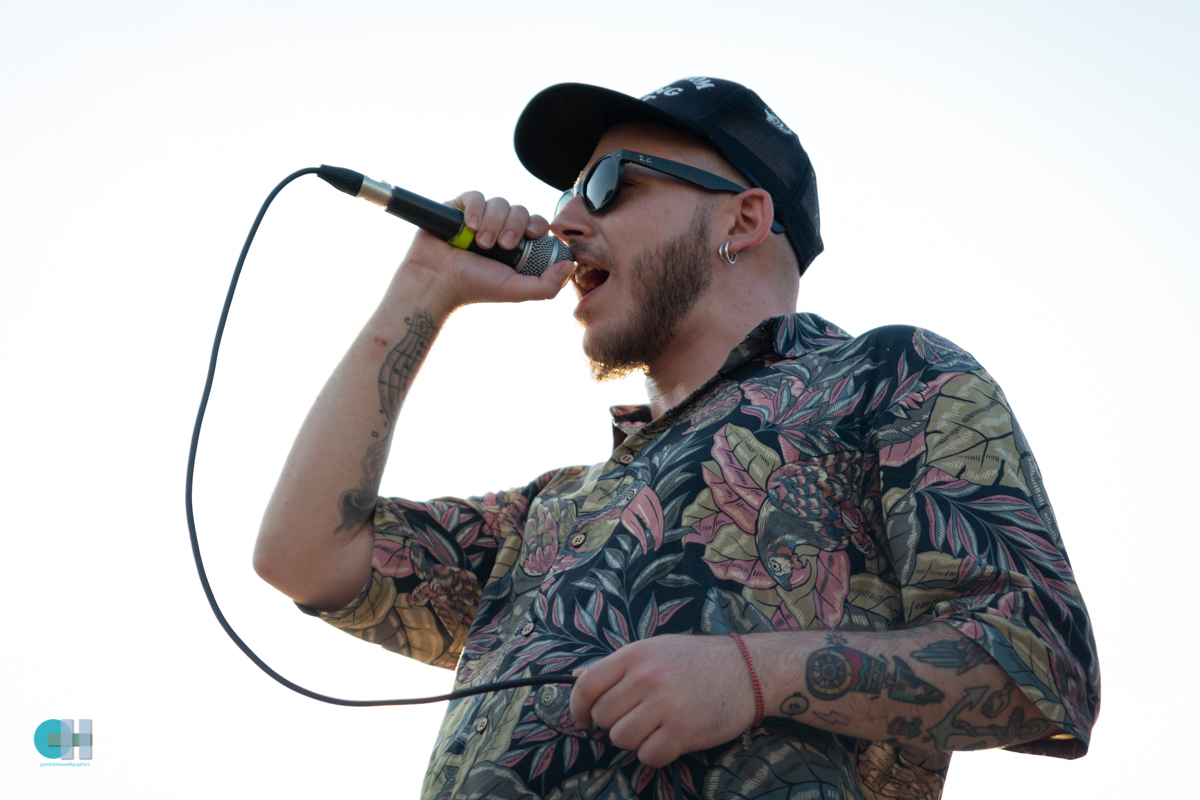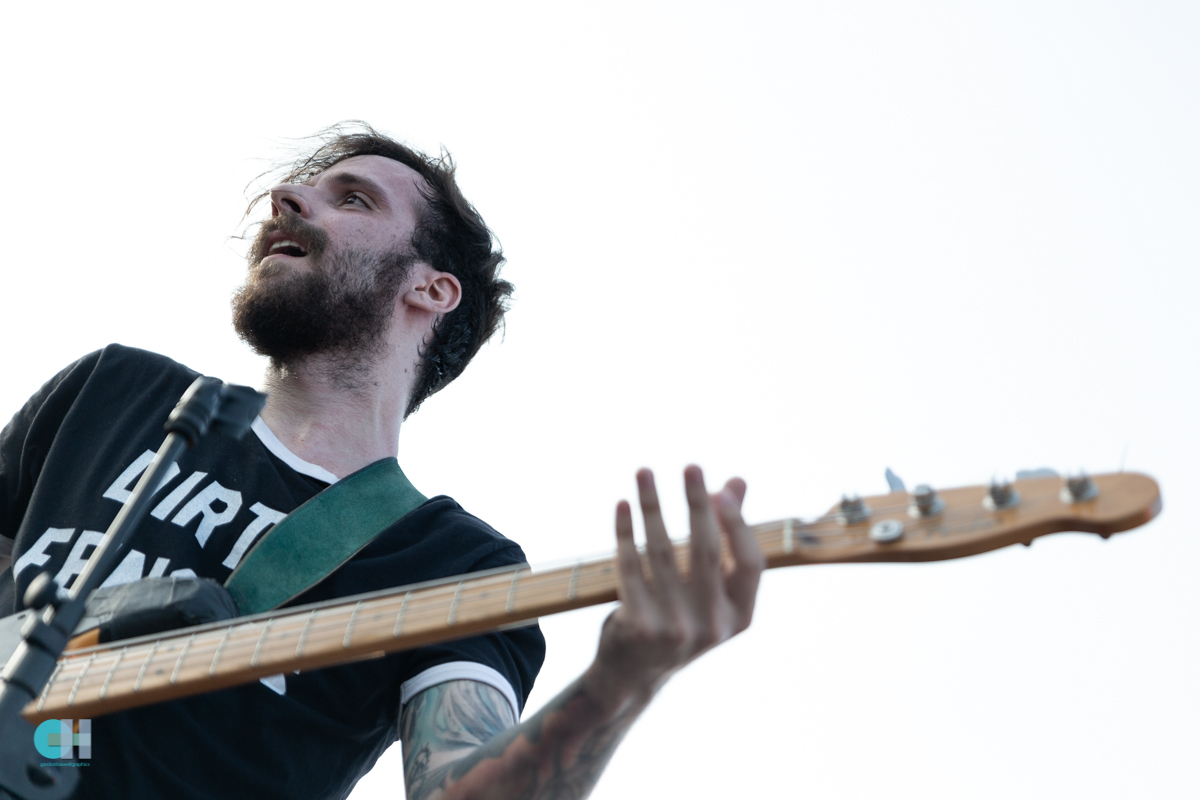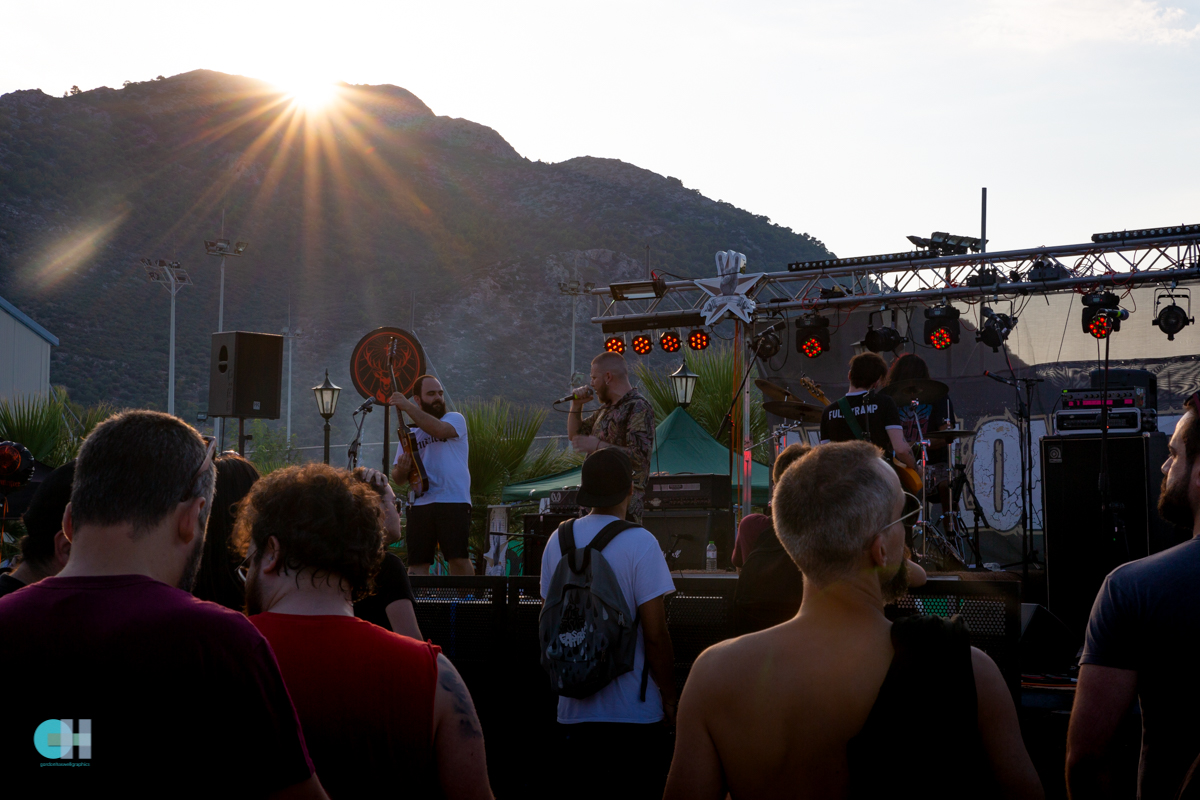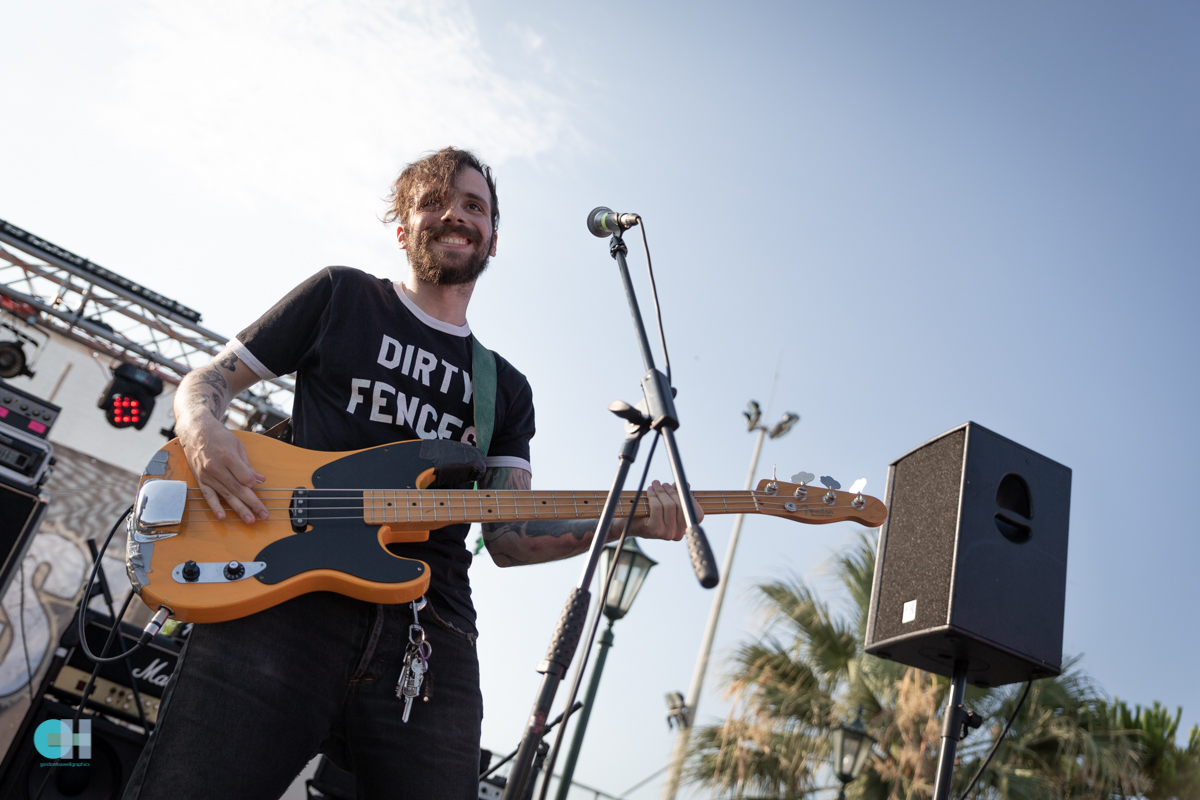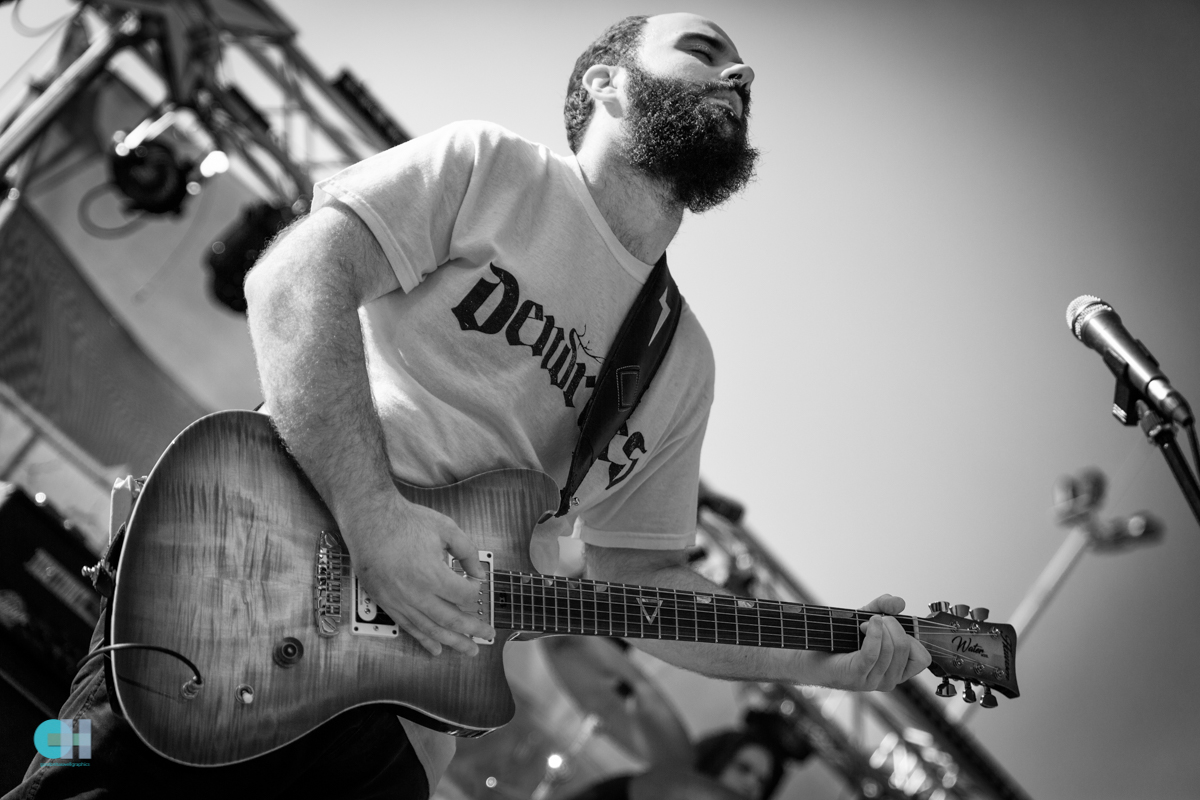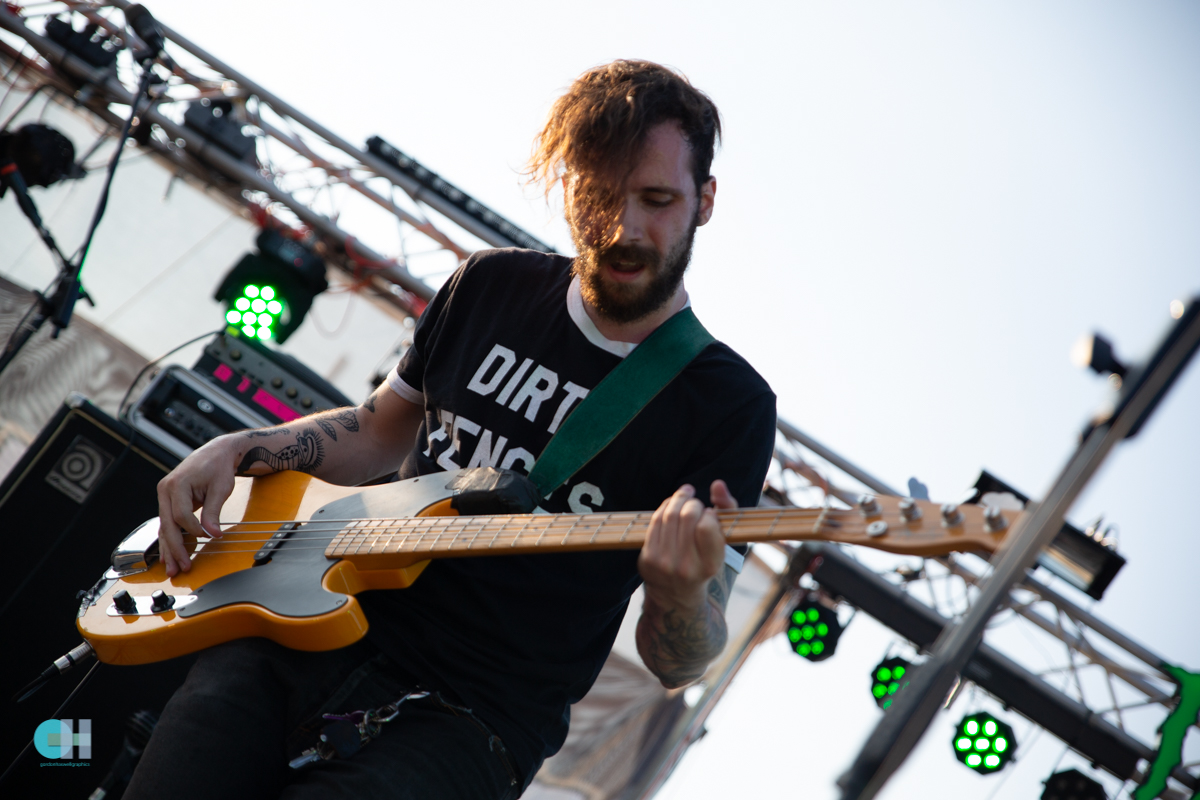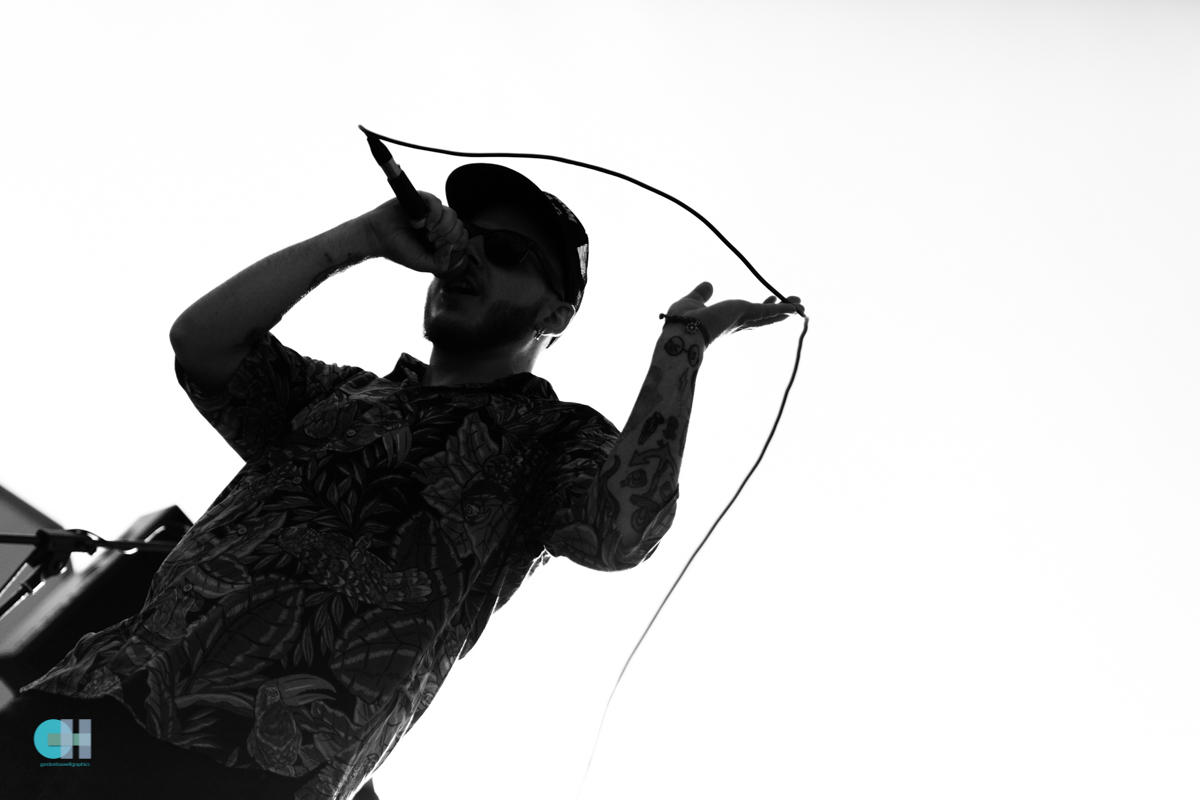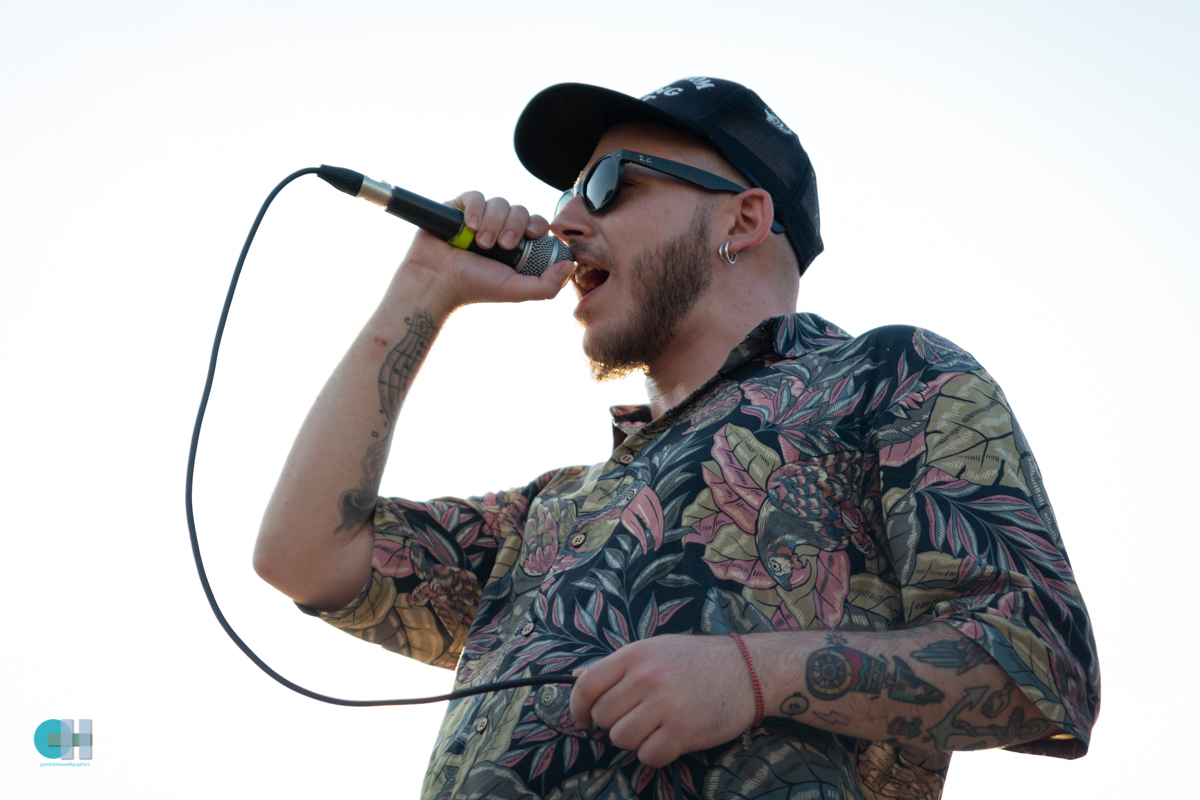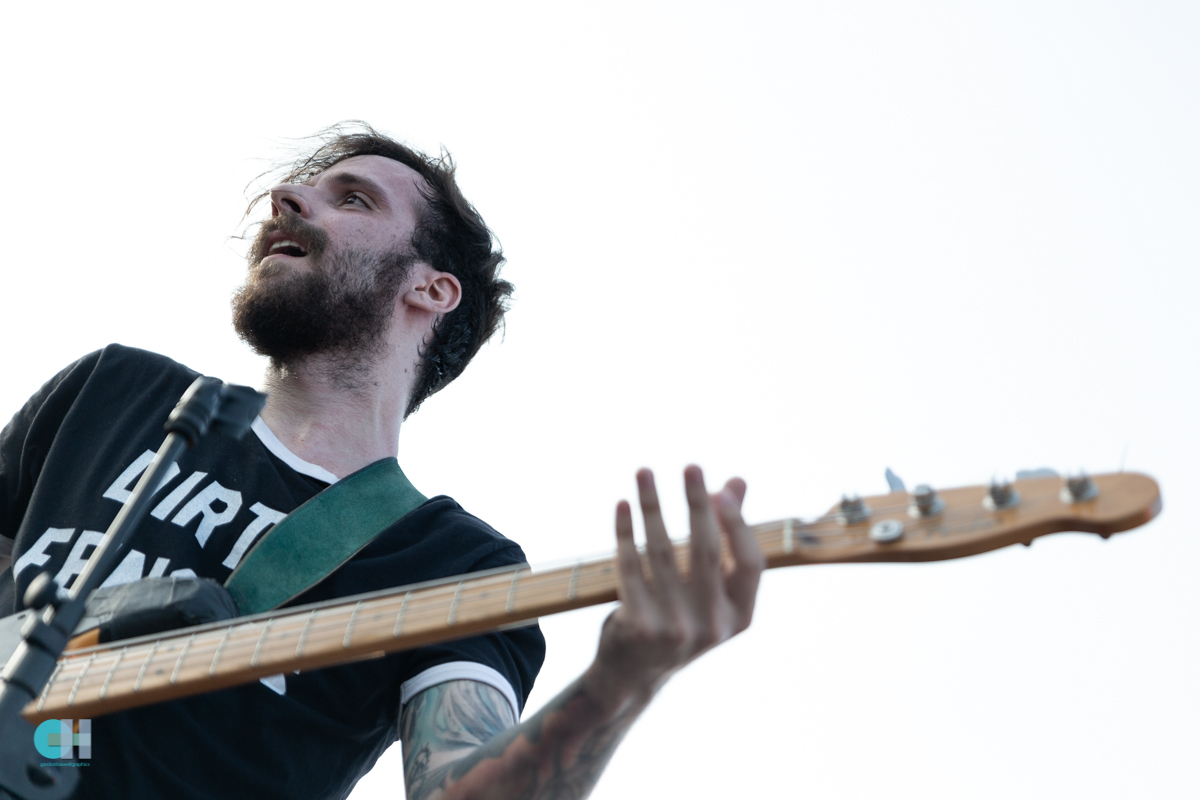 Half Gramme Of Soma followed with their crunching Metallica rhythms from Psilos and Chokko, and vocals ranging from Phil Anselmo barks to Chris Cornell screams from the aptly titled 'Motor' as he prowled the stage like a hunter seeking his prey. This was hard rock bordering on metal with all kinds of influences thrown in for good measure as the tunes sped by at breakneck speed.
After 2 hard rock bands back to back it was going to need a change of pace and this was provided by Afformance. It was always going to be interesting to see how Afformance dealt with a low lying sun spreading out on their stage as they deliver their high on atmospherics,low on vocals, post rock. However, like Black Hat Bones, there was nothing to worry about as Arpeggios cut through the dusky air and distortions rocked the surroundings.
The 2 guitarists danced their way through the gig while keyboard player Maria was as energetic a figure as we saw all day. Another (multi instrumentalist) guitarist hides behind his Ableton set up occasionally putting his head above the horizon to observe the now quite sizable crowd and check things are going to plan.
About half way through the set the sun has left us and Afformance are the first band to perform fully under a light show and this only enhances an already enthralling performance. The music crescendos and plummets and screams and whispers and feedbacks within itself as they trudge off. Wonderful.
While Afformance are a lot of things, one thing they aren't is punk Rock. Do you know what is punk rock? Raging against something. Anything, and taking it out on your microphone with a Bruce Leeesque kick that sends it flying. This is how A Victim of Society bass player Chris Mitaras opened their set. It was petulant, aggressive and utterly glorious, there was only one victim here, and it was probably made by shure.
Victims certainly won the day for best guitars. A pairing of a Jack White style Airbourne and a Semi acoustic Cherry red Gibson style was always going to stand out. The Airbourne especially, delivering an a quite dreamy delayed effect that supplemented the heavily reverberated vocals of Vagelis Makrisas.
Makrisas actually proved to be quite the frontman as he threw his guitar about his body to deliver his lyrics. All in all Victims of Society went down very well, there sound not being a million miles away from a modern day Joy Division with their jagged leads and pointed vocal stylings. New album Freaktown is definitely worth checking out.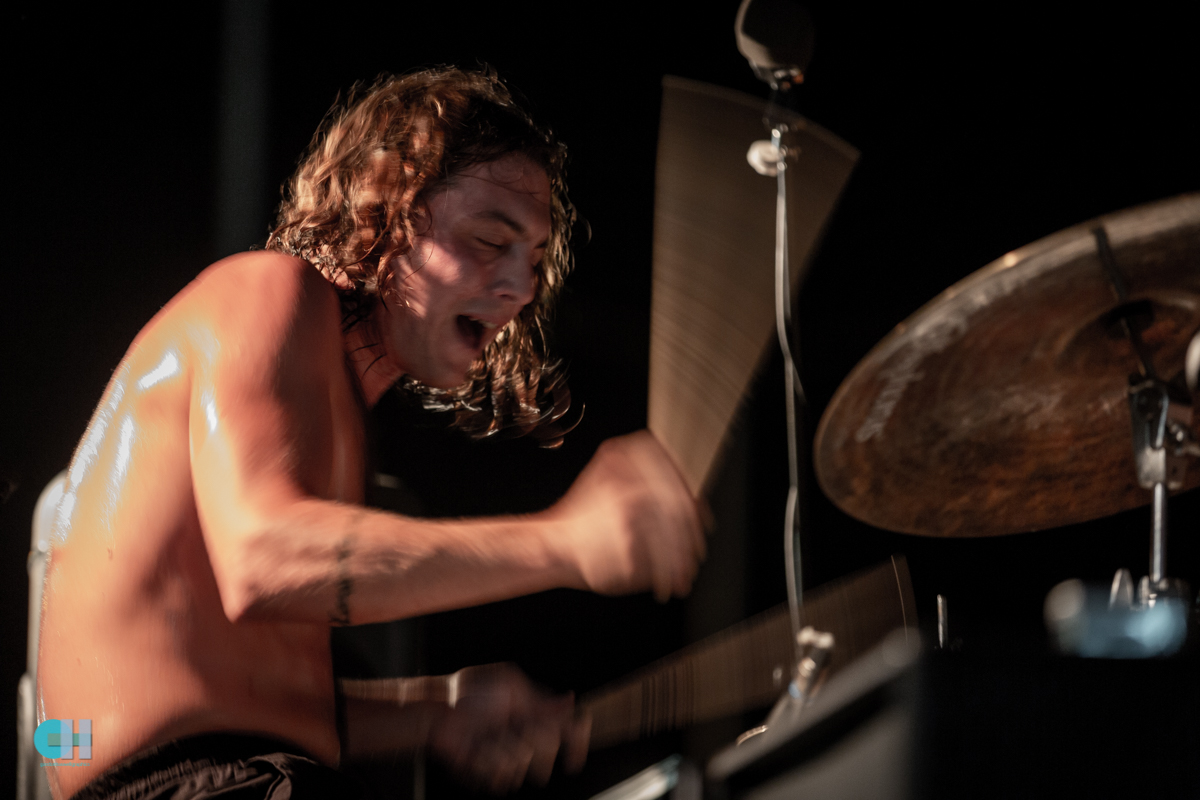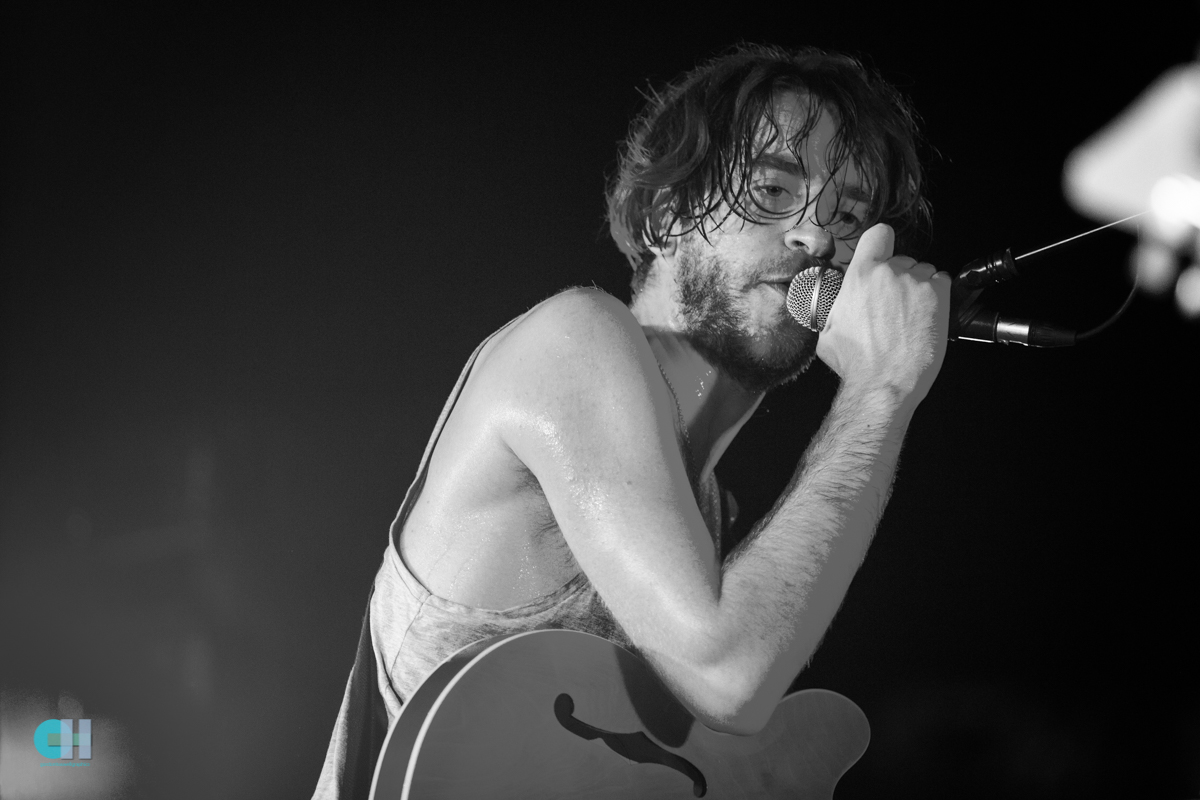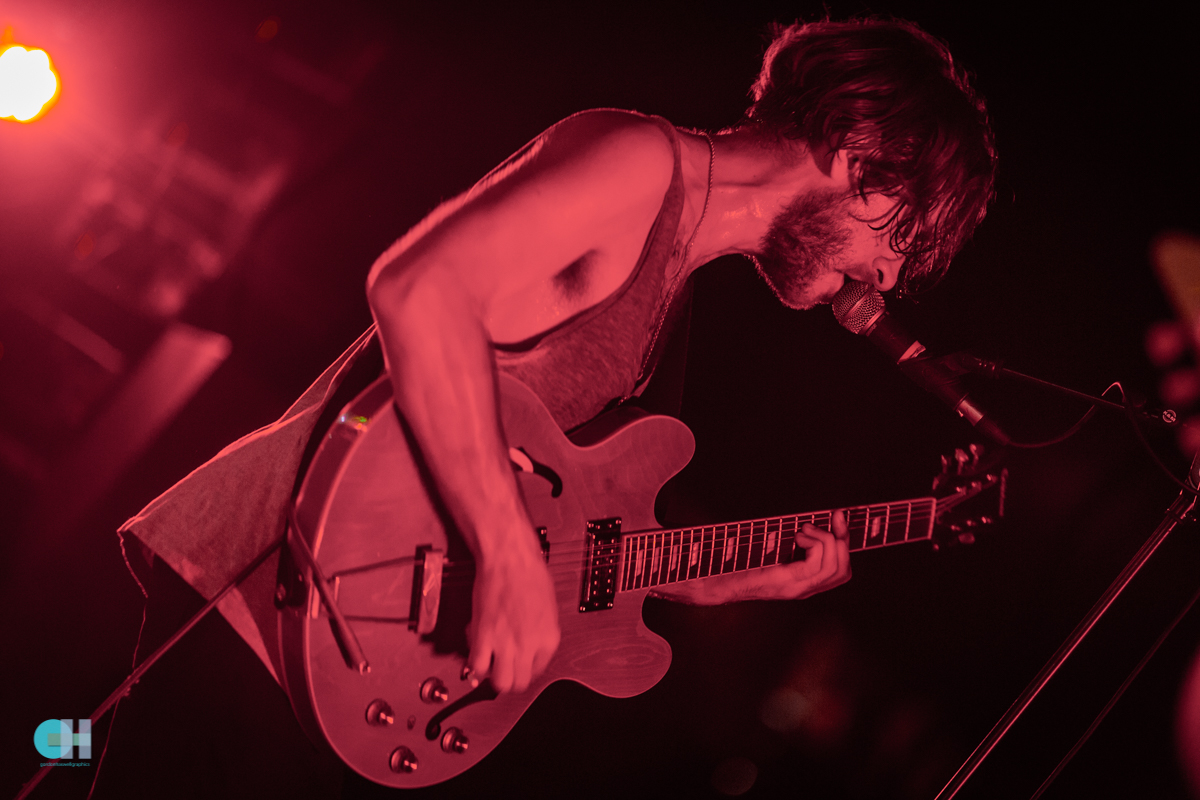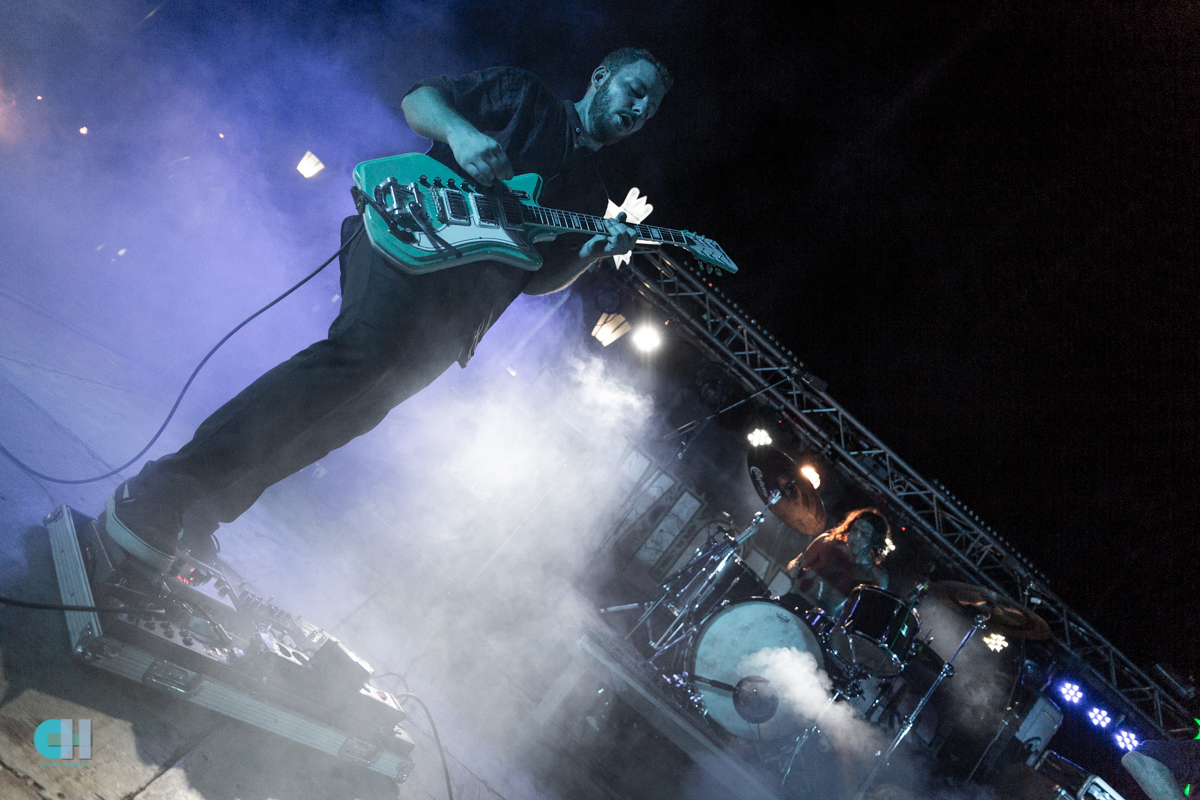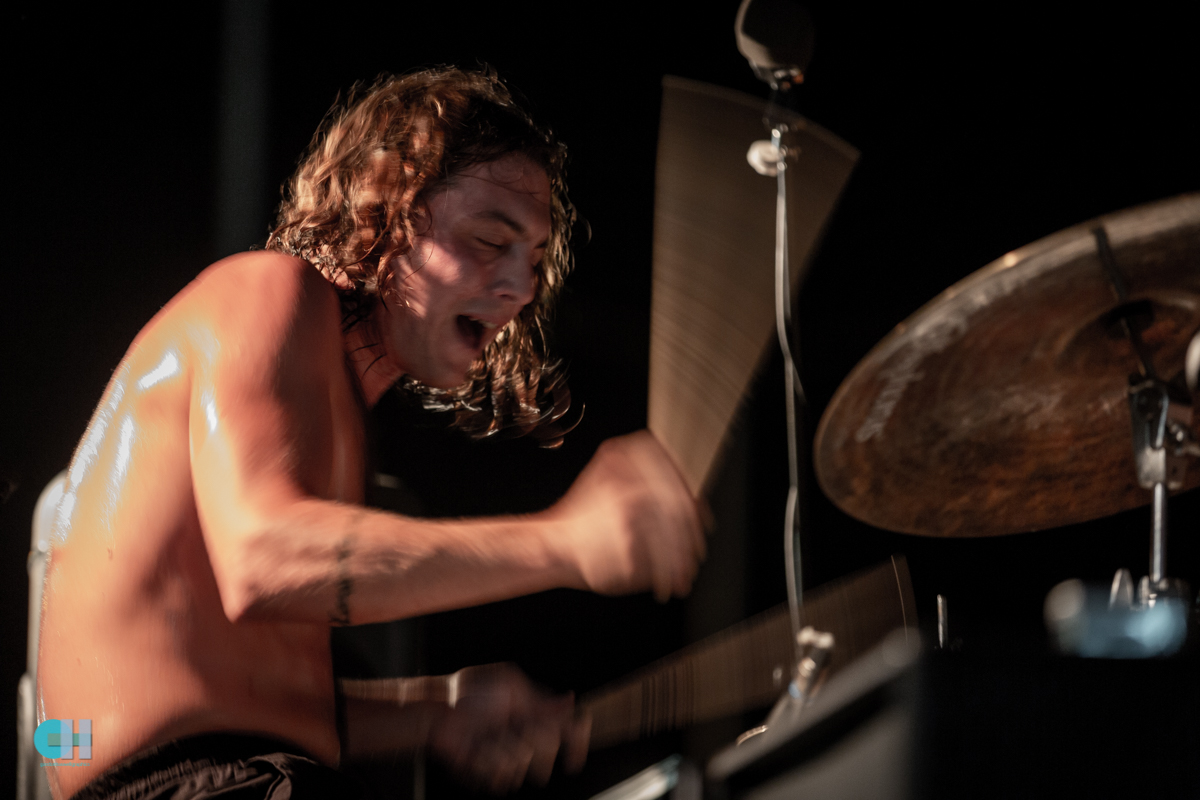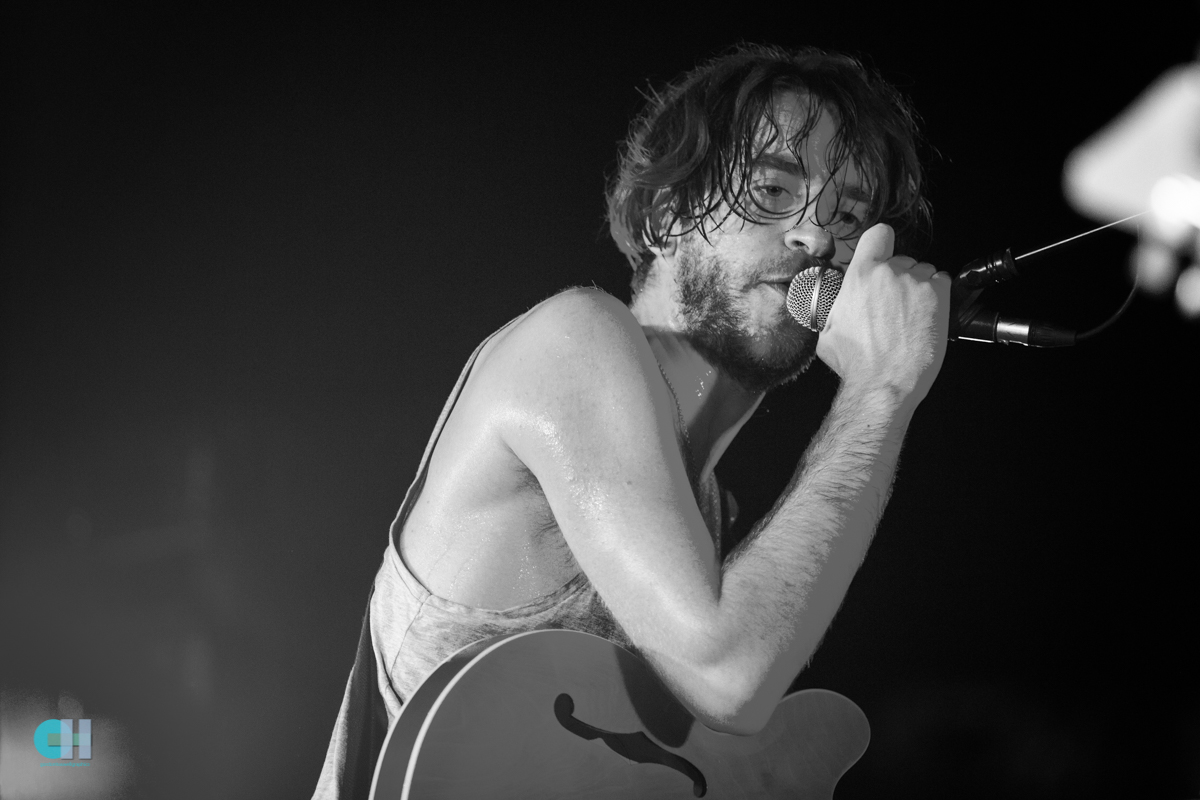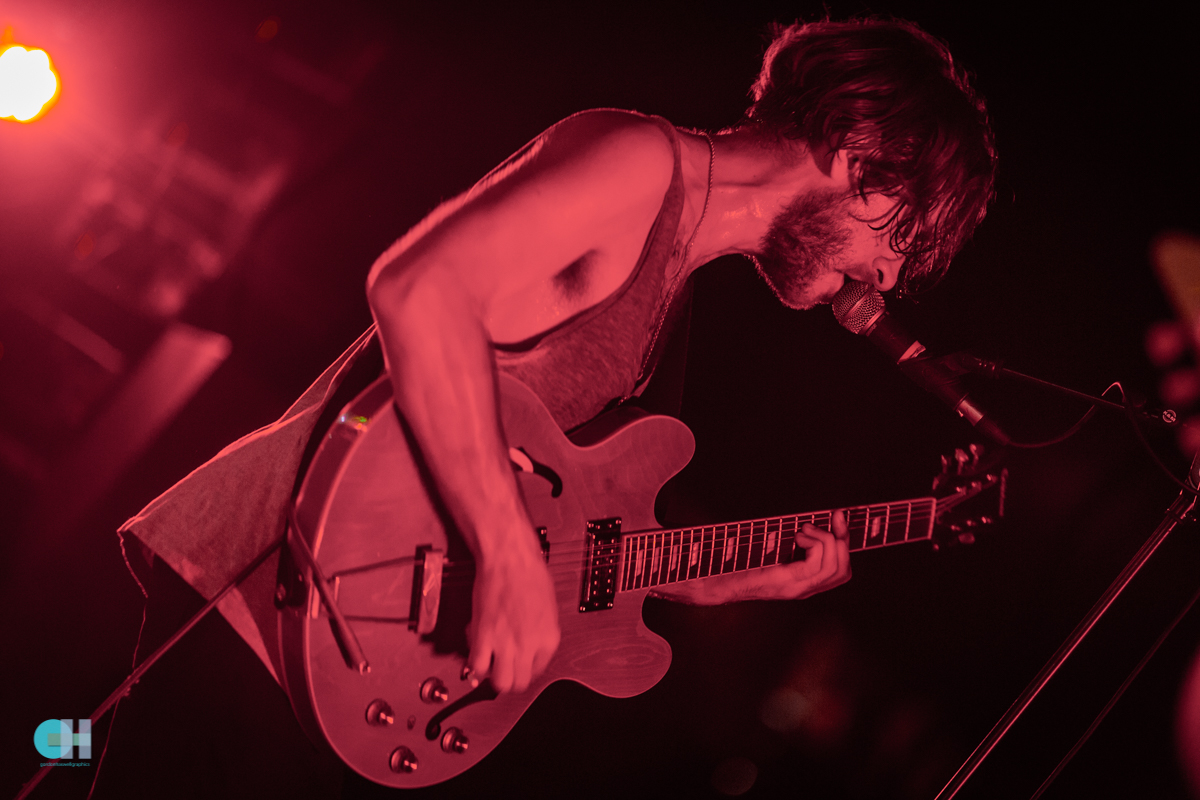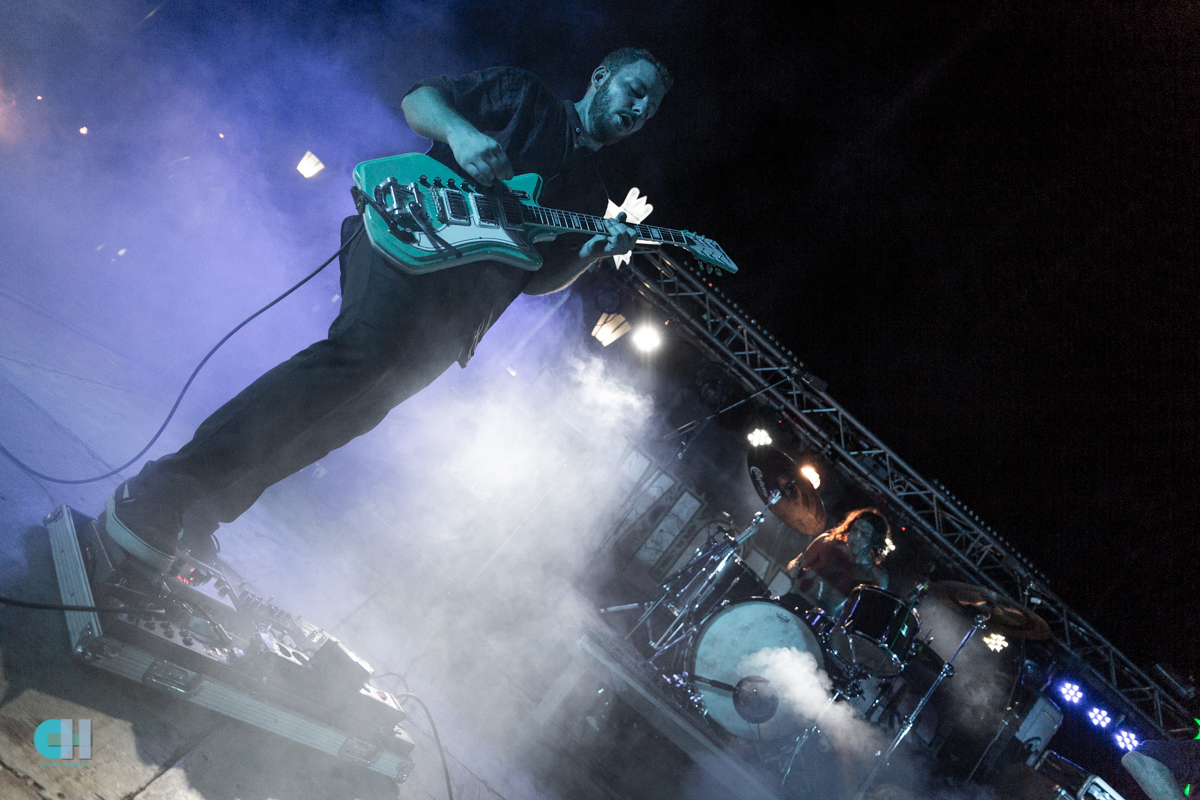 Mother of Millions come with a big reputation and an equally sized fan base. The arena was now filled as we were treated to 15 minutes of rumbling through the speakers, the band hadn't even hit the stage and the atmosphere was being set. With no added introduction 4 spotlights had been directed towards the sky, Kostas Konstantinidis was playing his guitar with a violin bow ala Sigur Ros' Jonsi and we were away.
Dark and moody and that was only the stage. By the time charismatic singer George Prokopiou had joined the fray with his soaring vocals the band were in full gear. Emotive, lush, soft, atmospheric and heavy as you like. Supporting their new album Sigma, they ran through the tracks with confidence, like a band who knew in which direction they were going. The crowd loved them and why wouldn't they? Superb.
And so to the headliners, It's easy and probably very lazy to draw visual comparisons with Nightstalker's lead singer Argy to a certain Robert Plant, but I will do it anyway. The long hair, the goatee, the withered, you cant tell me shit because I've seen it all face. Its good to see some people refuse to grow old gracefully, this is rock n roll after all. Nightstalker can justifiably claim to be the godfathers of heavy rock in Greece since their inception in 1989. More Soundgarden than Zepplin (a relief to us all - yes it is) they have built an audience across Europe with their grungy riffs and searing vocals.
Tonight they preach to the converted as the music crashes into the night as lead singer Argy dominates the stage. Unlike his contemporaries earlier he claims his spot and demands the crowd go to him, not vise versa. It is an effective technique perfected by singers such as Mark Lanegan and visually it works stunningly much to the delight of the audience. Indeed one audience member quite literally went to him with a great one man stage invasion before a not-quite-so-great stage dive.
And that was that, the crowd dispersed before returning for day 2. Not ridiculously priced beer or food, clean toilets, friendly employees. No stupid token system that always ensures you leave money on site and feeling scammed. I'm not even sure we can call Long New Fest a festival to be fair. See you next year.