"This is the most honest song we have ever written, and you guys must understand it more than most", related New model Army's mainstay Justin Sullivan before launching into Purity. "You have seen it all", The Greek capital roared in agreement. They knew.
Although New model Army are a quintessentially English Band it does seem that if anyone would get them other than the English it would be the Greeks. Songs of social injustice and small town violence rising up against the system have been written about here since the days of Homer. Turning such brutality into poetic verse was once, and in some quarters still is, a national pastime, It was with this in mind that the anticipation in the air was palpable as we waited in line.
'The family', as the New Model Army fans have become known, had come from far flung corners of the globe and dialects and languages from far and wide were heard around the venue. Fans greeted each other as old friends as they recognised each other from concerts past and tales were shared over drinks. The ultimate t shirt band, the merchandise seemed to go pretty quickly (no vinyl? Really?) And inside, a wide array of both vintage and modern logos and designs were on show. This is not a band where you hang around for a couple of records, the majority of this crowd have been there for the majority of their adult life and they ain't going nowhere.
Opening with a 1-2-3 of Stormclouds, March In September and Winter it became clear that the concert would be split into two, with the first half relying heavily on more recent tracks from the excellent albums Winter and Between Dog and Wolf. Also noticeable was the lack of violinist which suggested (correctly as it happens) that fan favourites such as Vagabonds, wouldn't be played. Still, it wasn't missed as the four piece band provided a muscular and frenetic backdrop to leader Justin Sullivan's vocals with his innate ability to swap between empathy and anger seemingly at will. The tribal beats of Michael Dean introducing songs such as Devils Bargain and guessing while Marshall Gill swapped between his chunky Les Paul and the thinner, but no less brutal, telecaster cutting an imposing figure stage left. Looming tall and menacing while the more active Ceri Monger swung headfirst into the music.
A ferocious, and set highlight, Born Feral set the scene for a change in feel as it was followed by the classic No Rest For The Wicked which signaled the band beginning to delve into their rich back catalogue. Purity, Wonderful Way to Go, Poison Street, I love the World, and, for this ex pat, a poignant Green and the Grey. A selection of songs most bands would sell out their politics for but New model Army can knock them out with ease. 51st State ("it's relevant again, and thats all I'll say about fucking Brexit") was delivered with its usual disdain and the crowd lapped it up. A quick return for a short blast through 1990's Get me out and then, they did just that. Both the band and fans may be older, they may be wiser and more of a well oil machine than the young punks they once were but they remain beautifully melodic, and really fucking angry. Wonderful.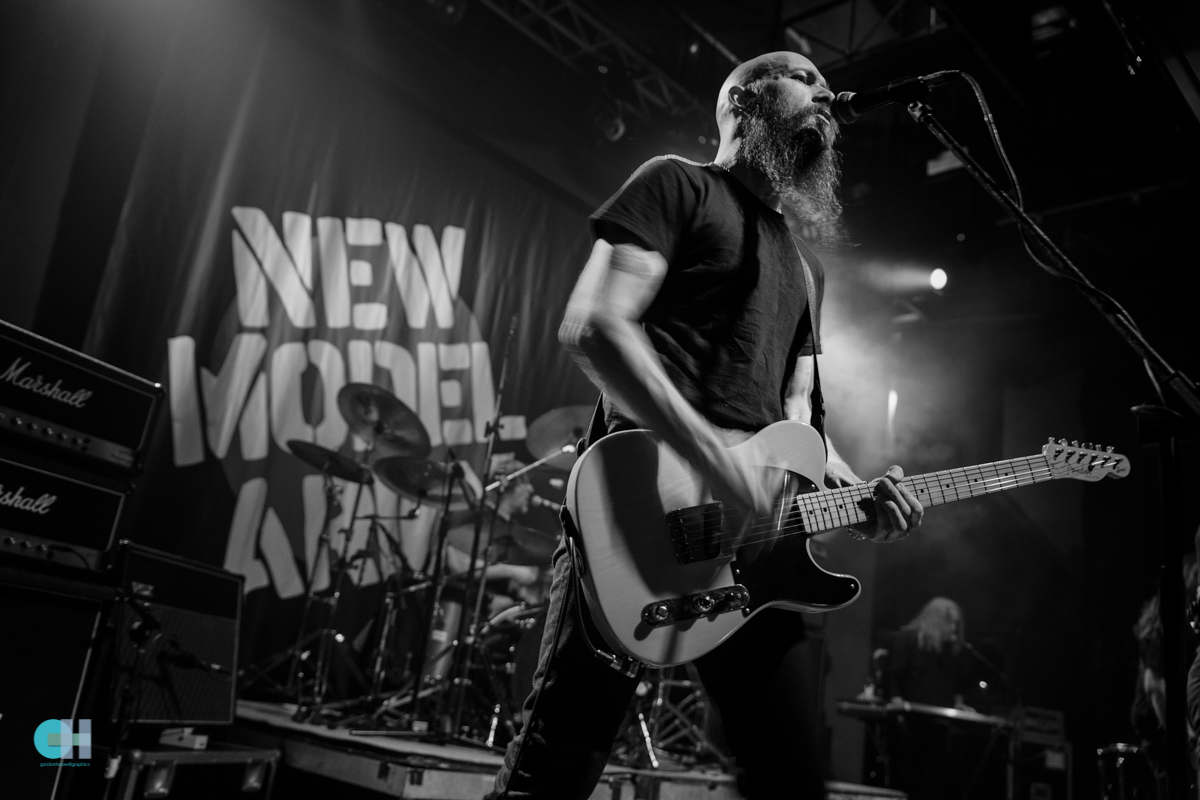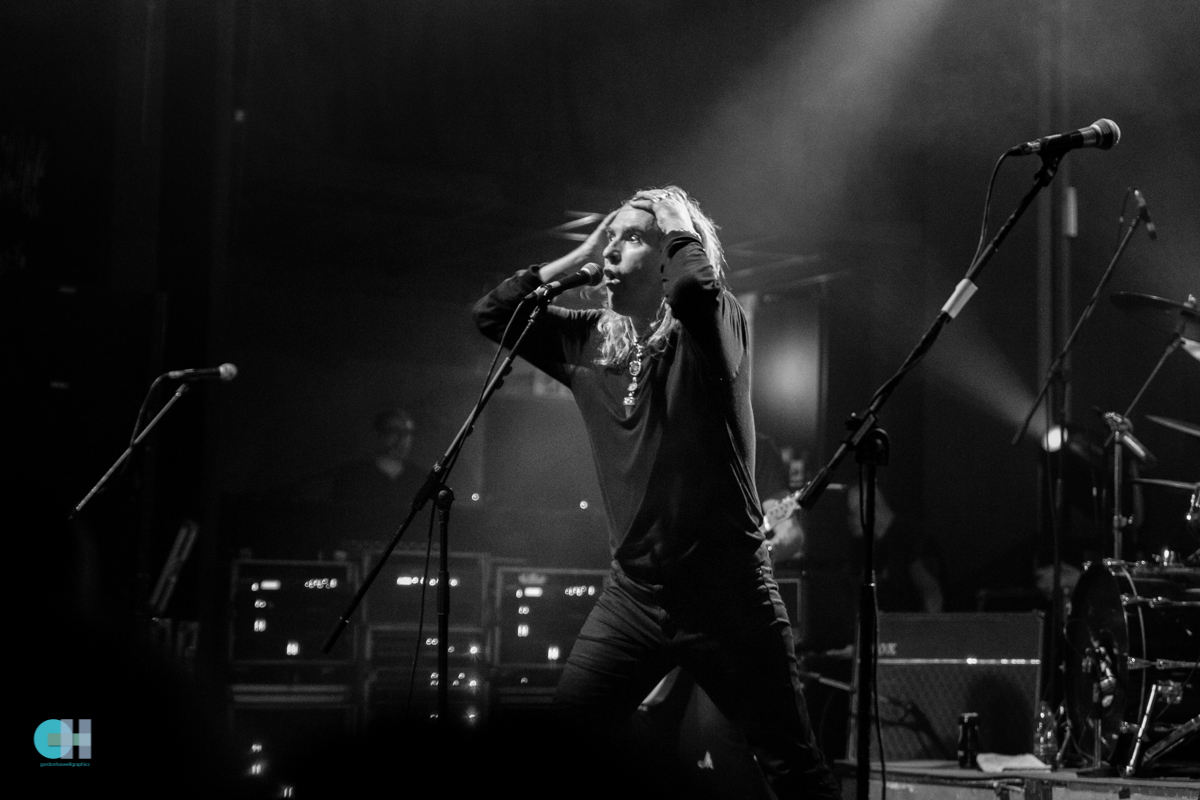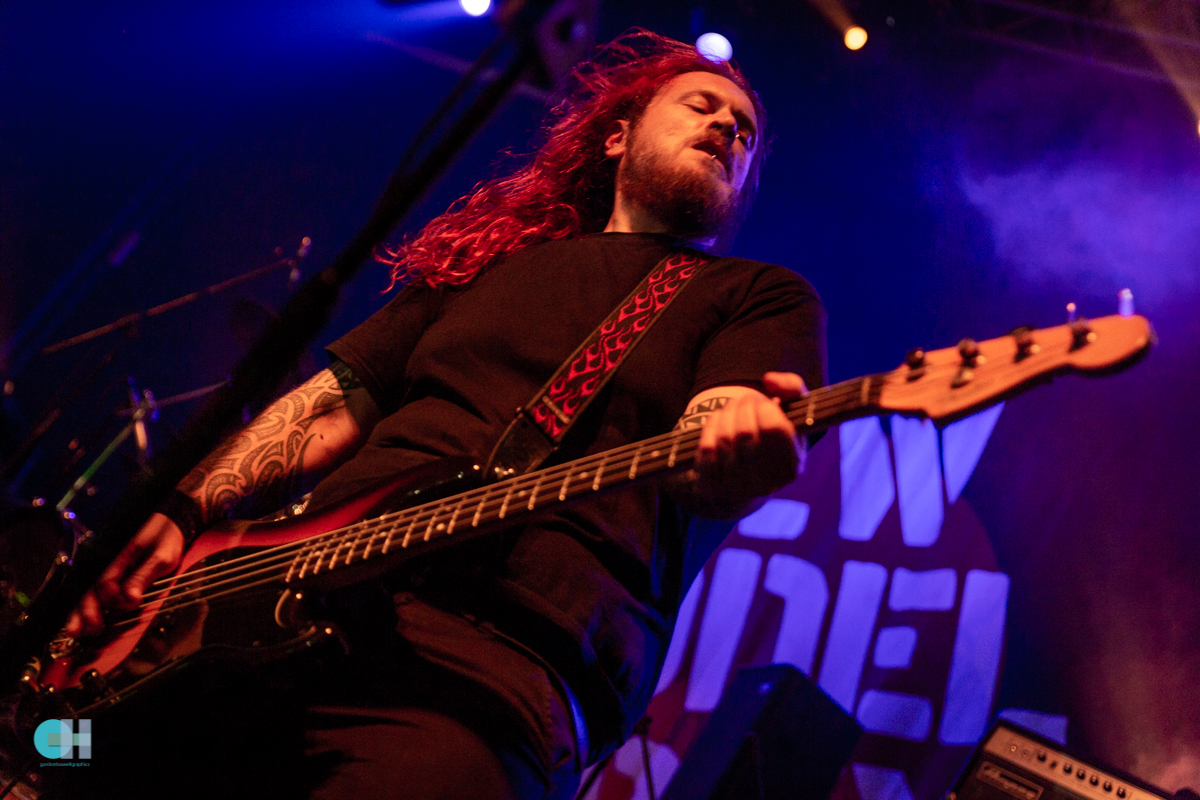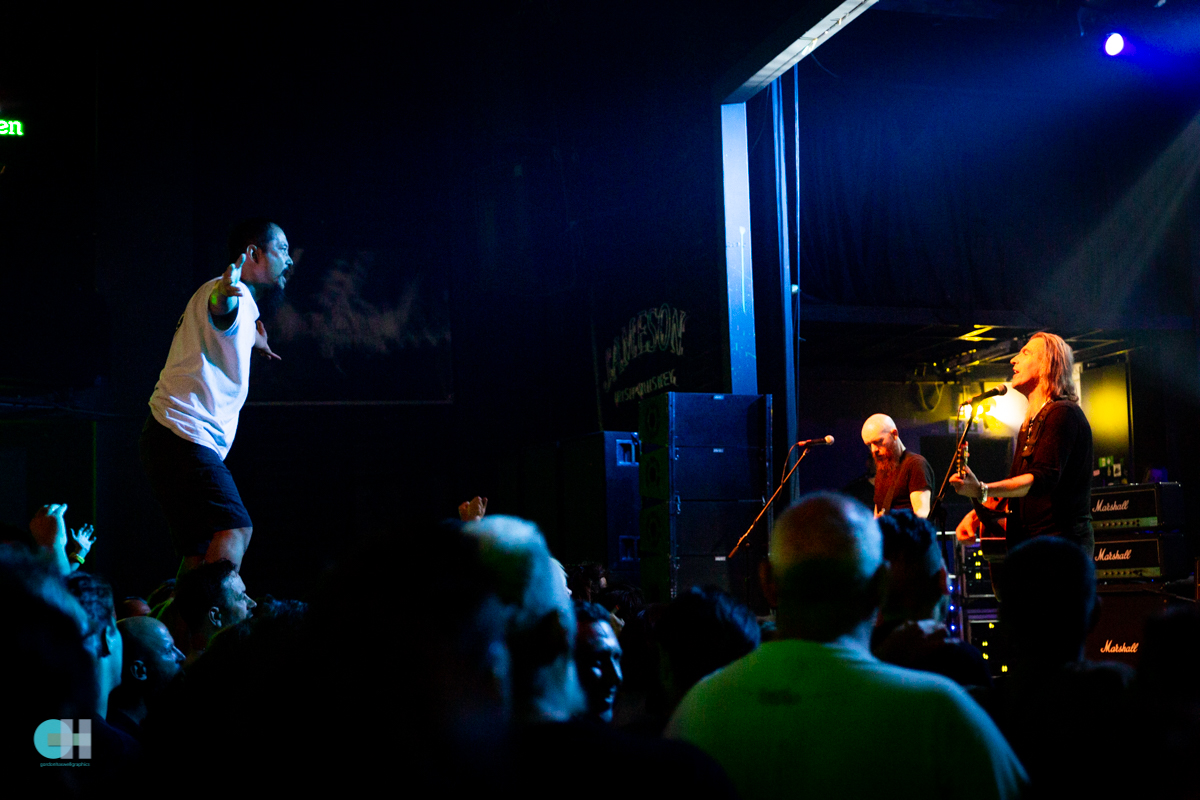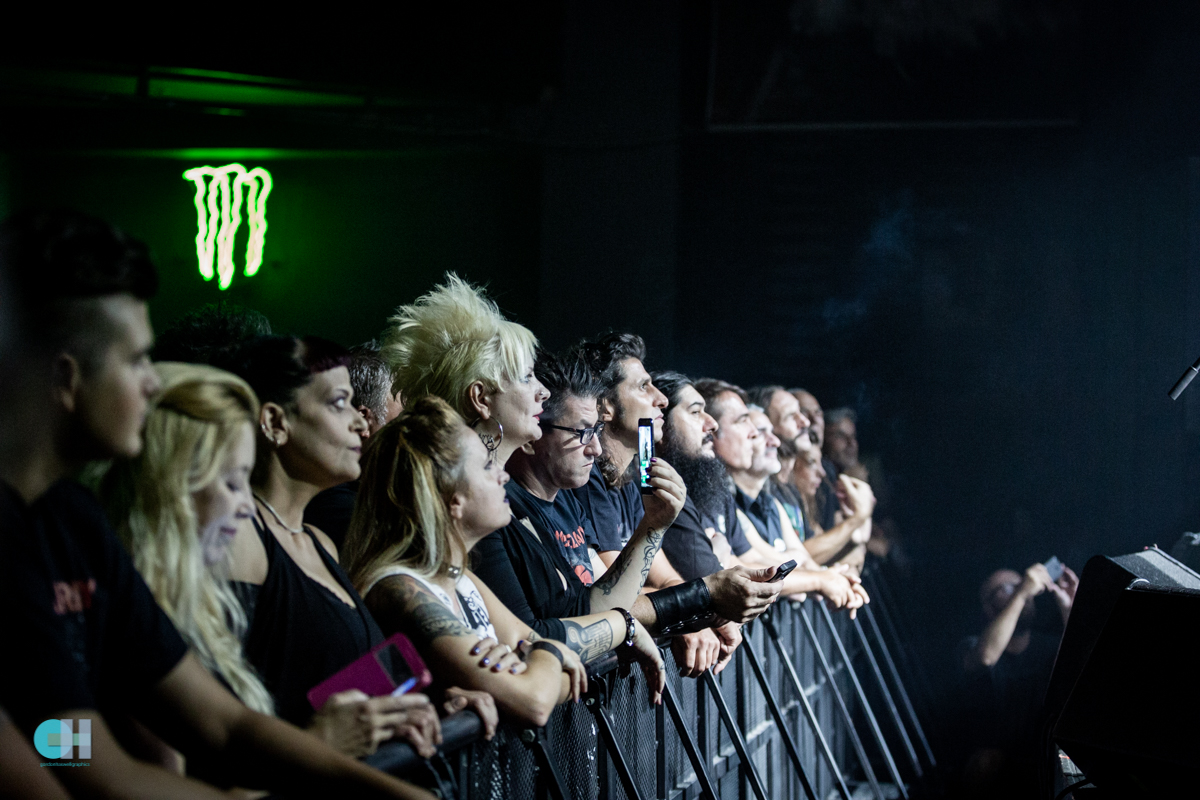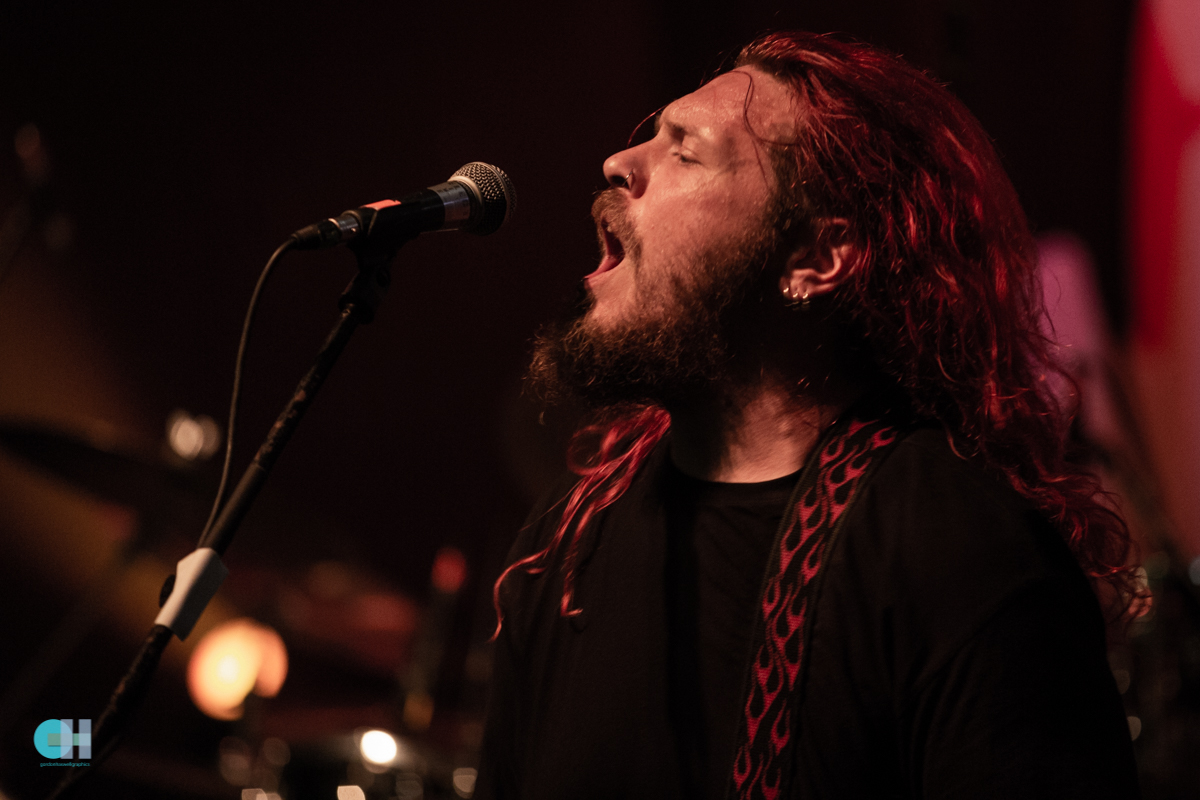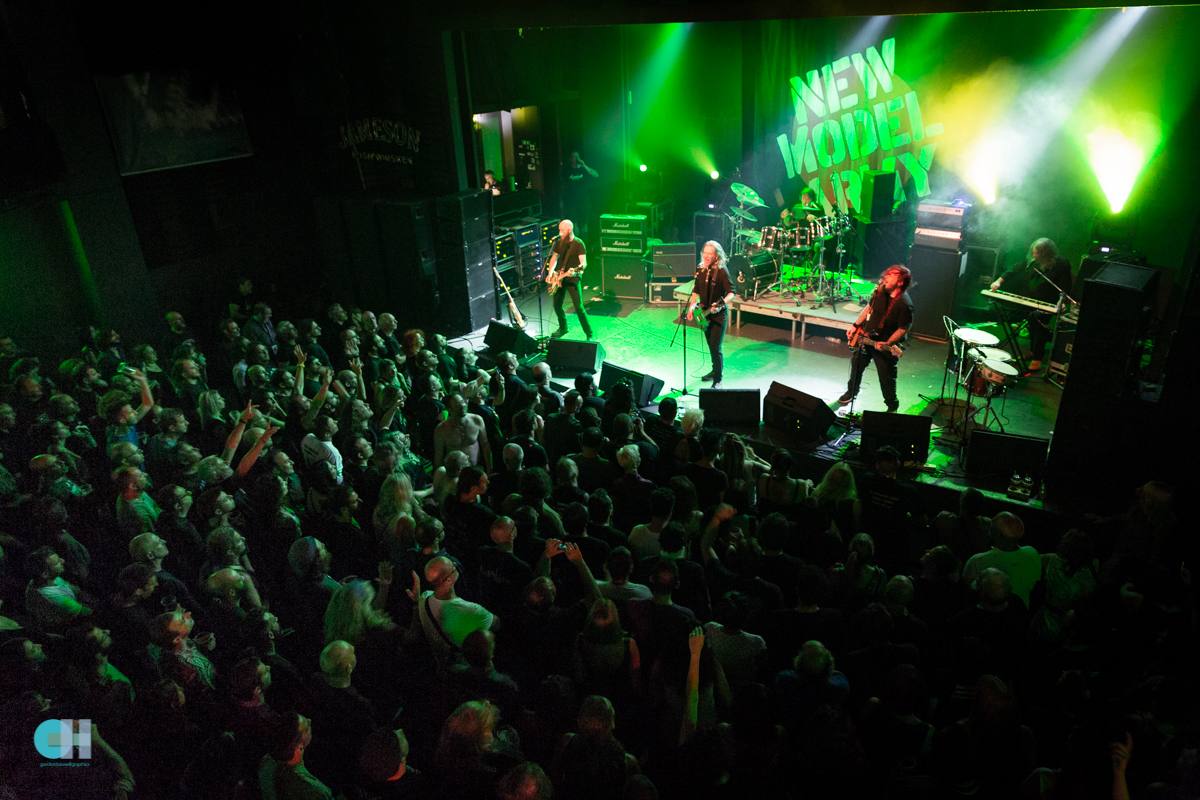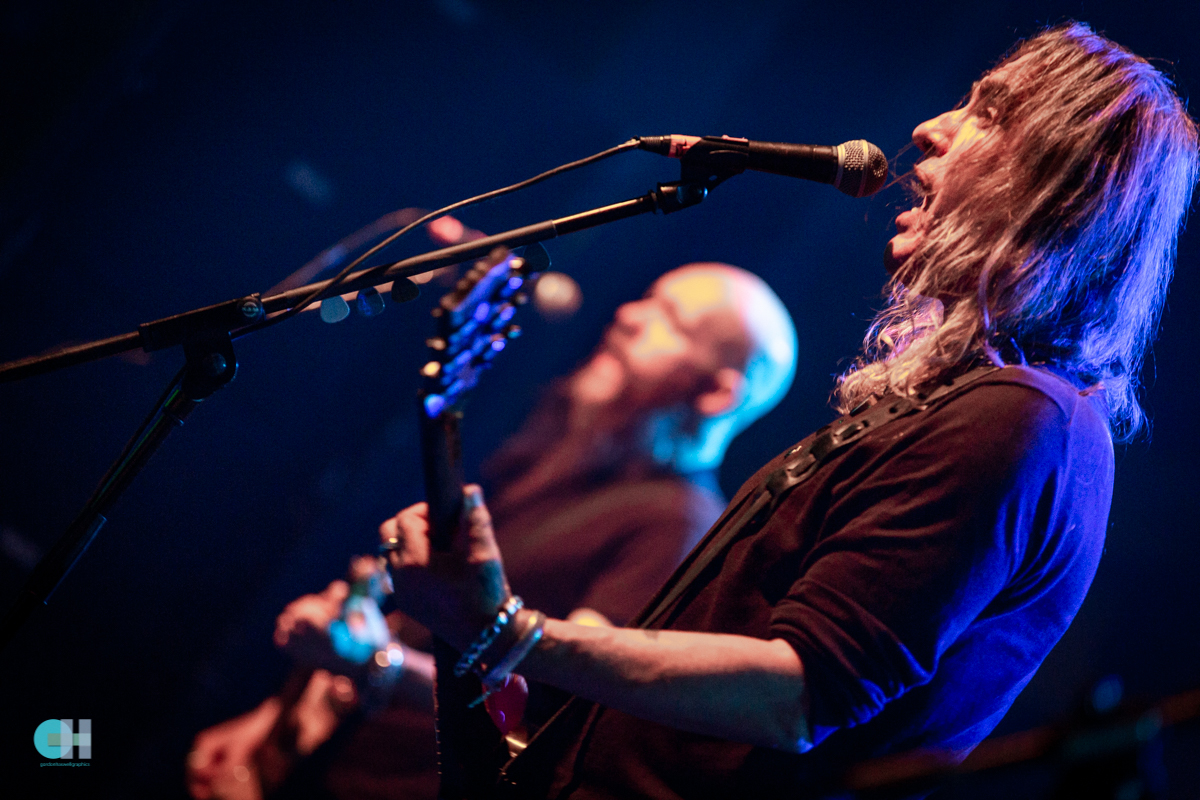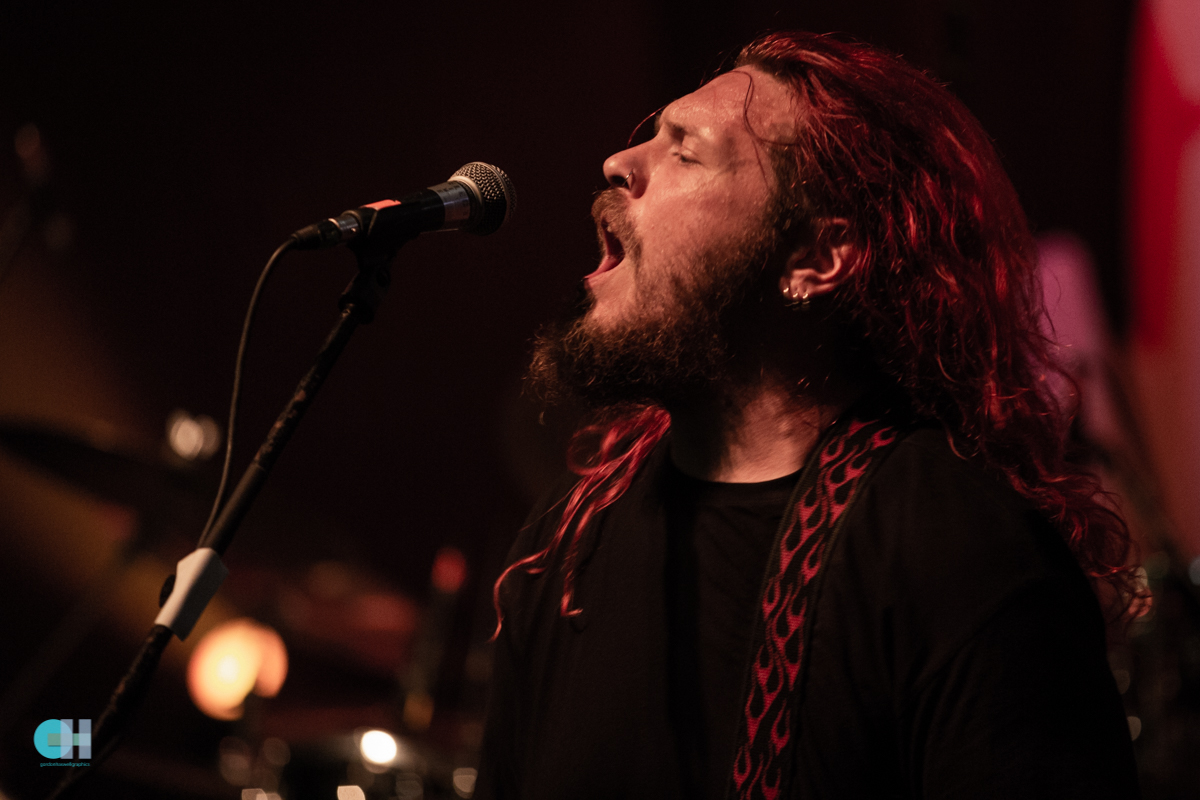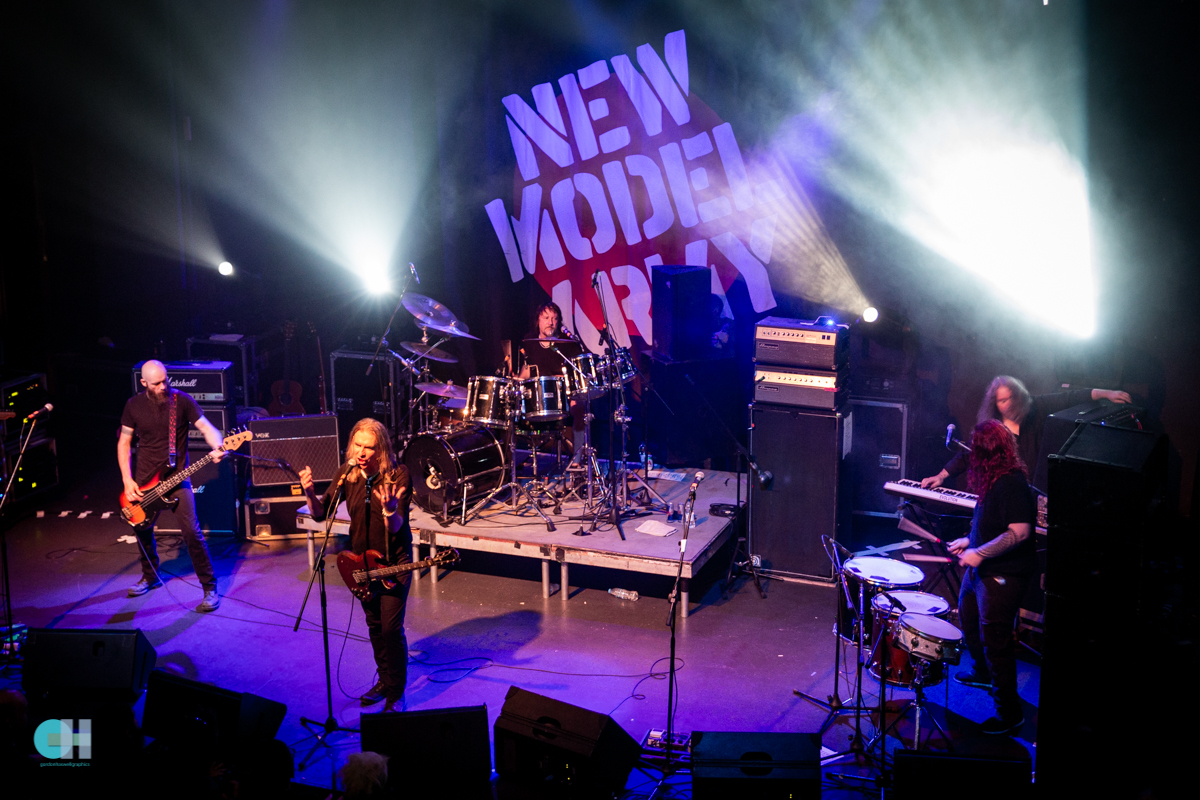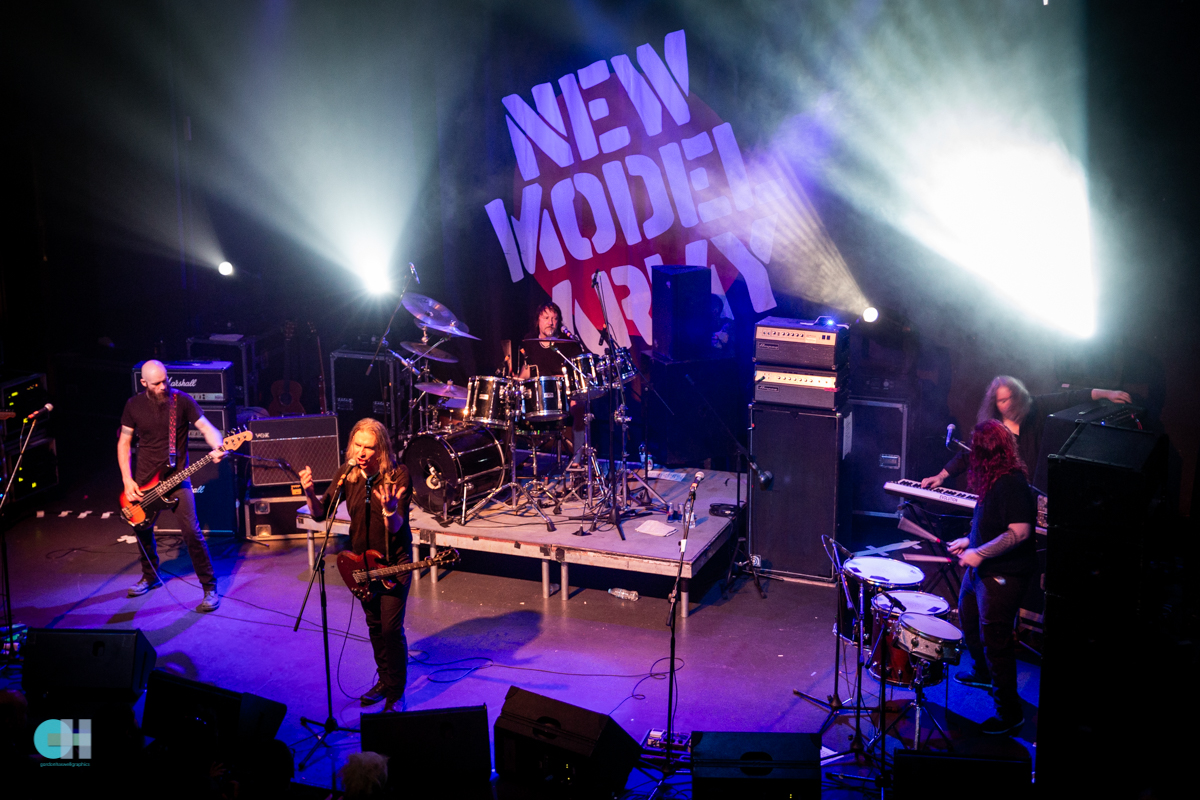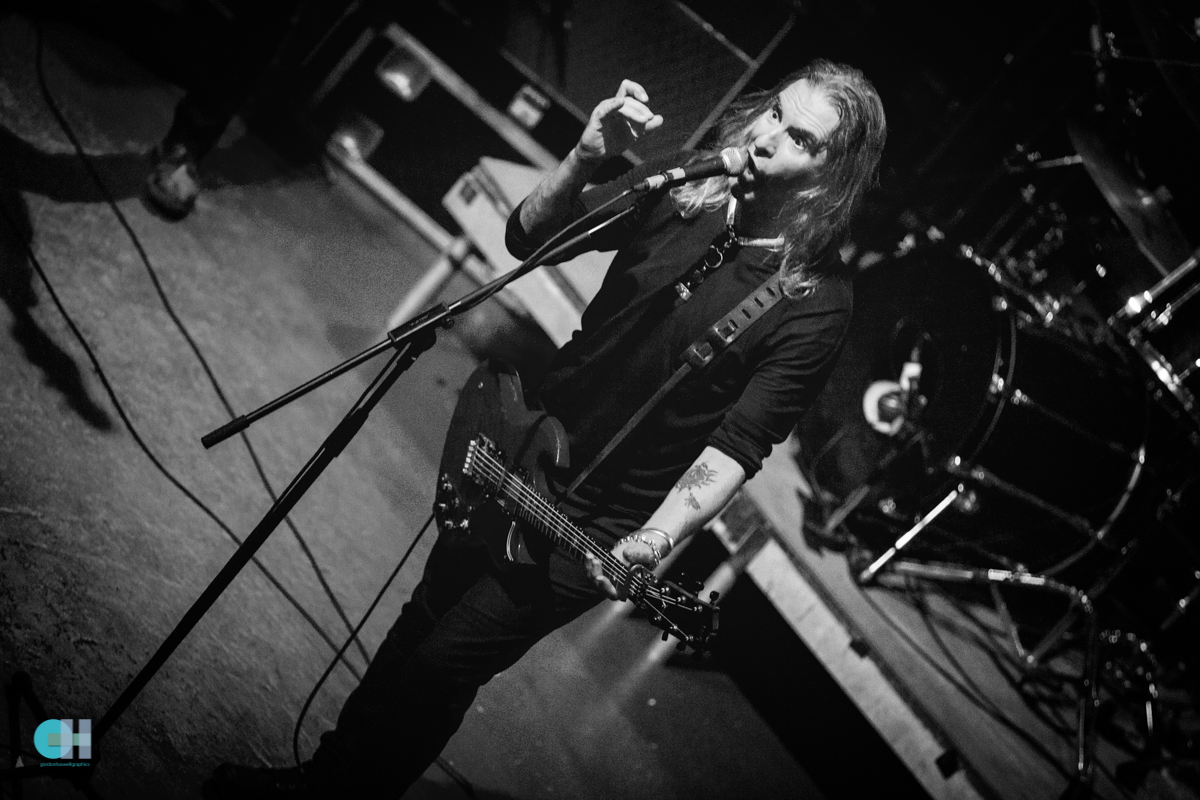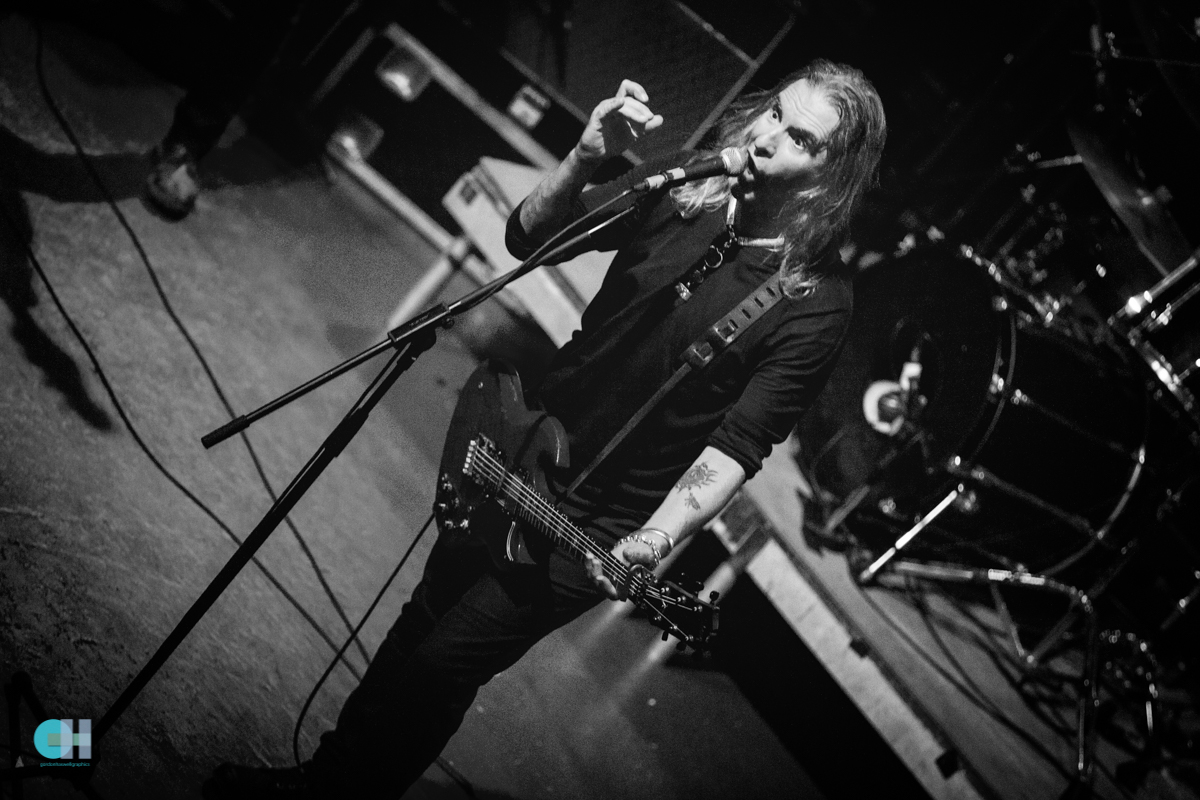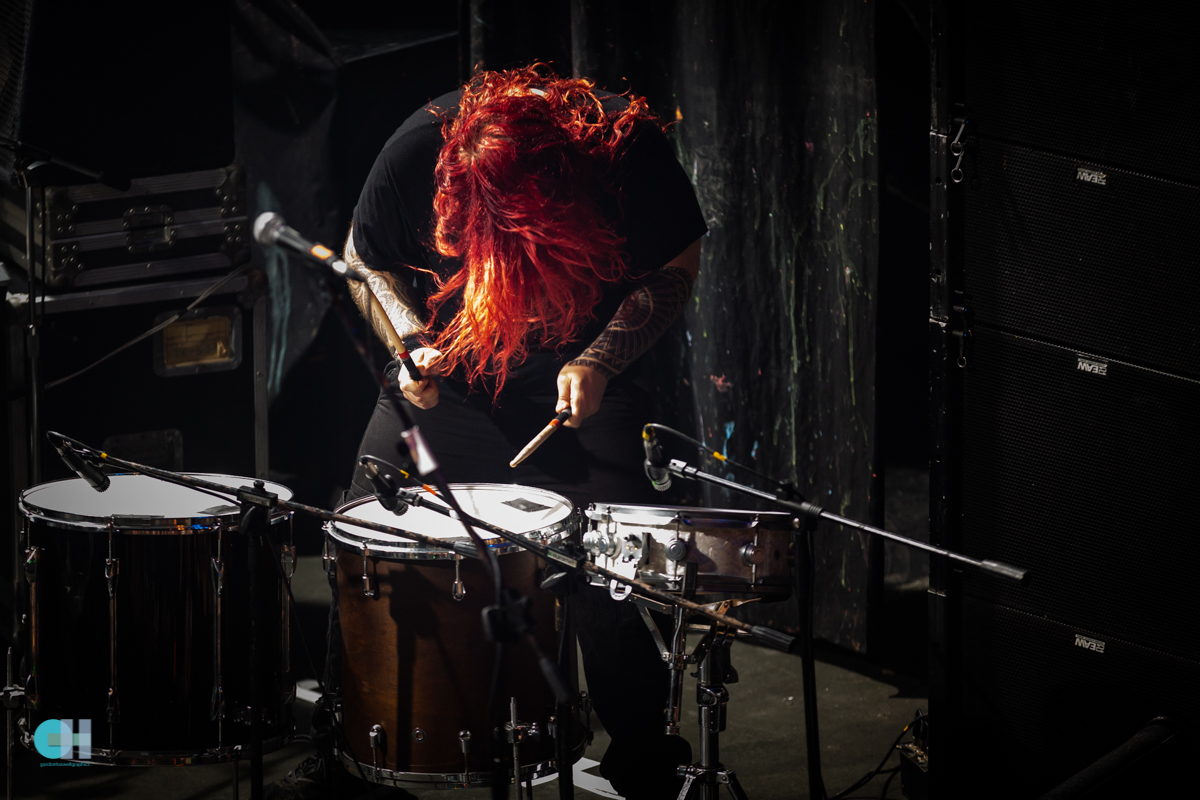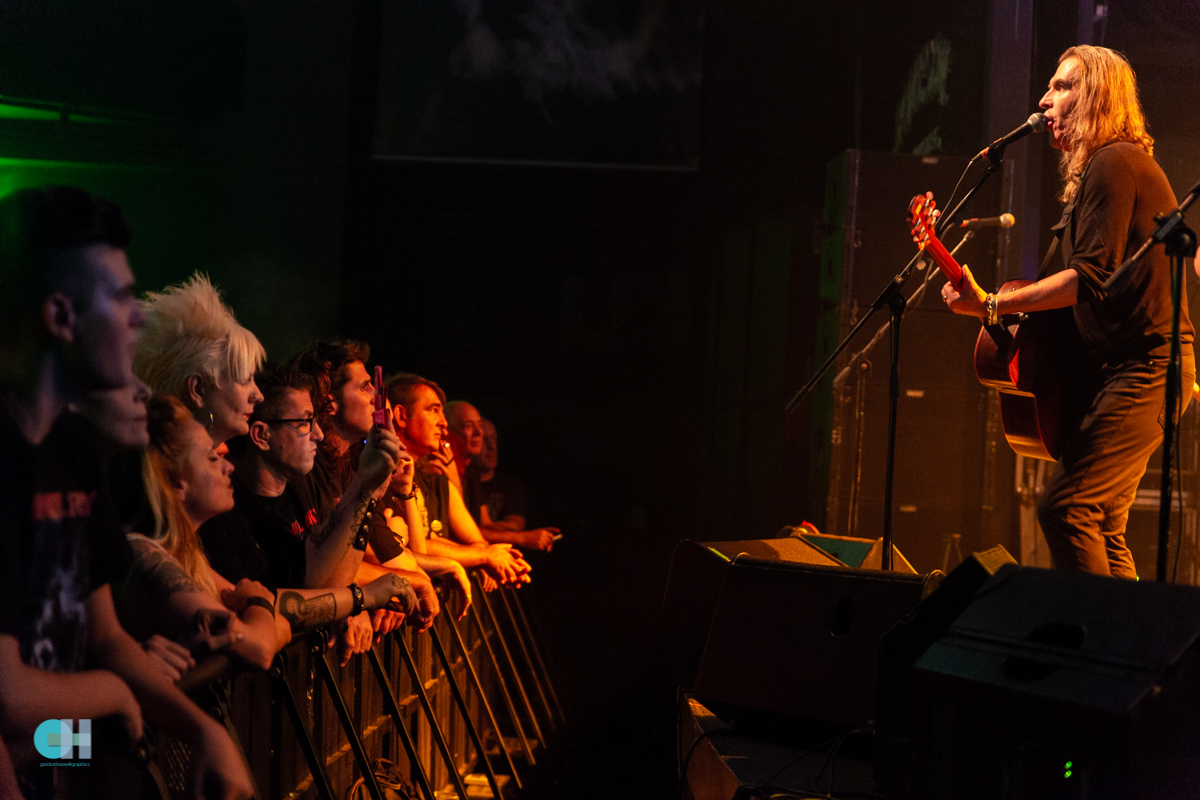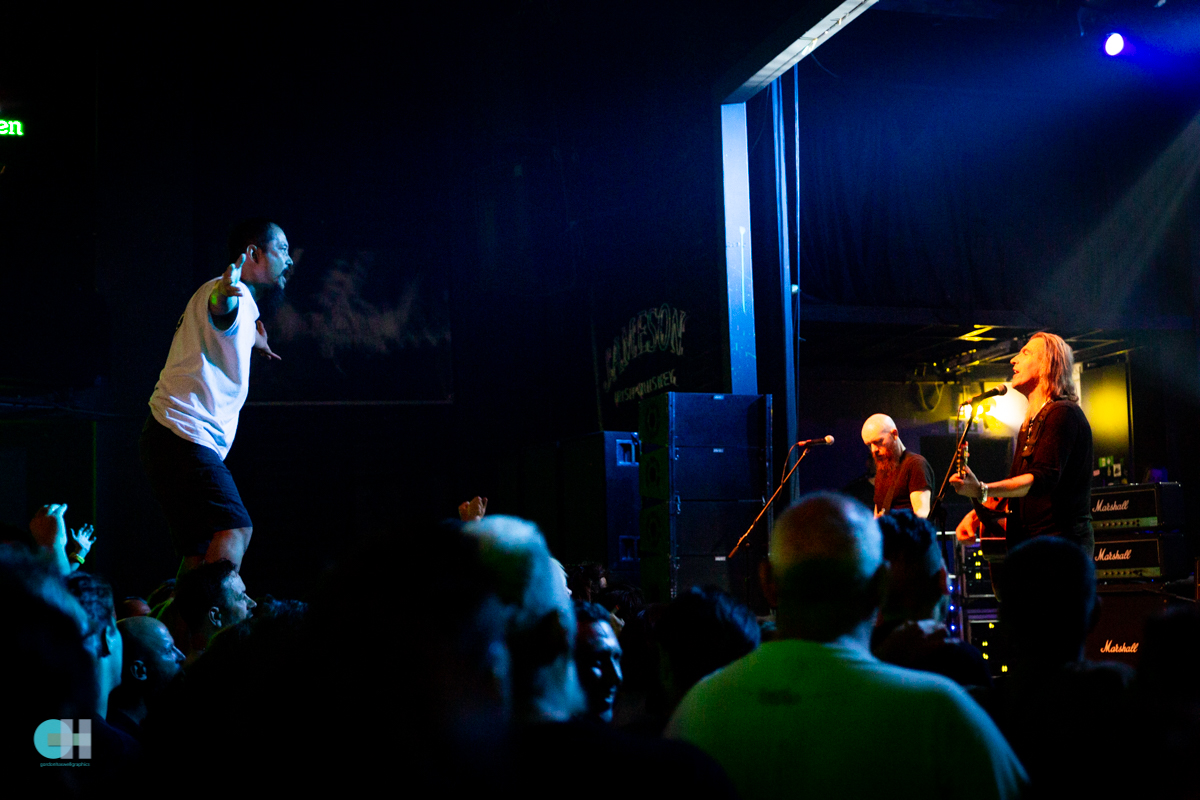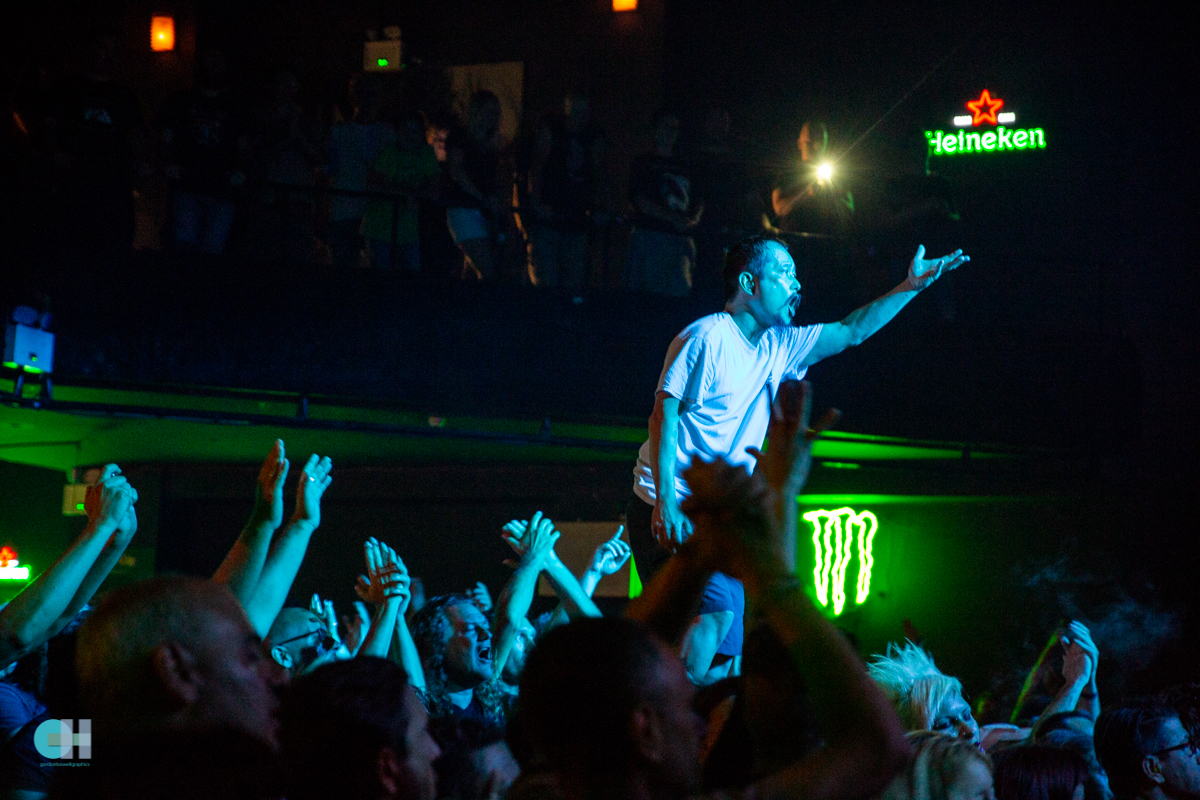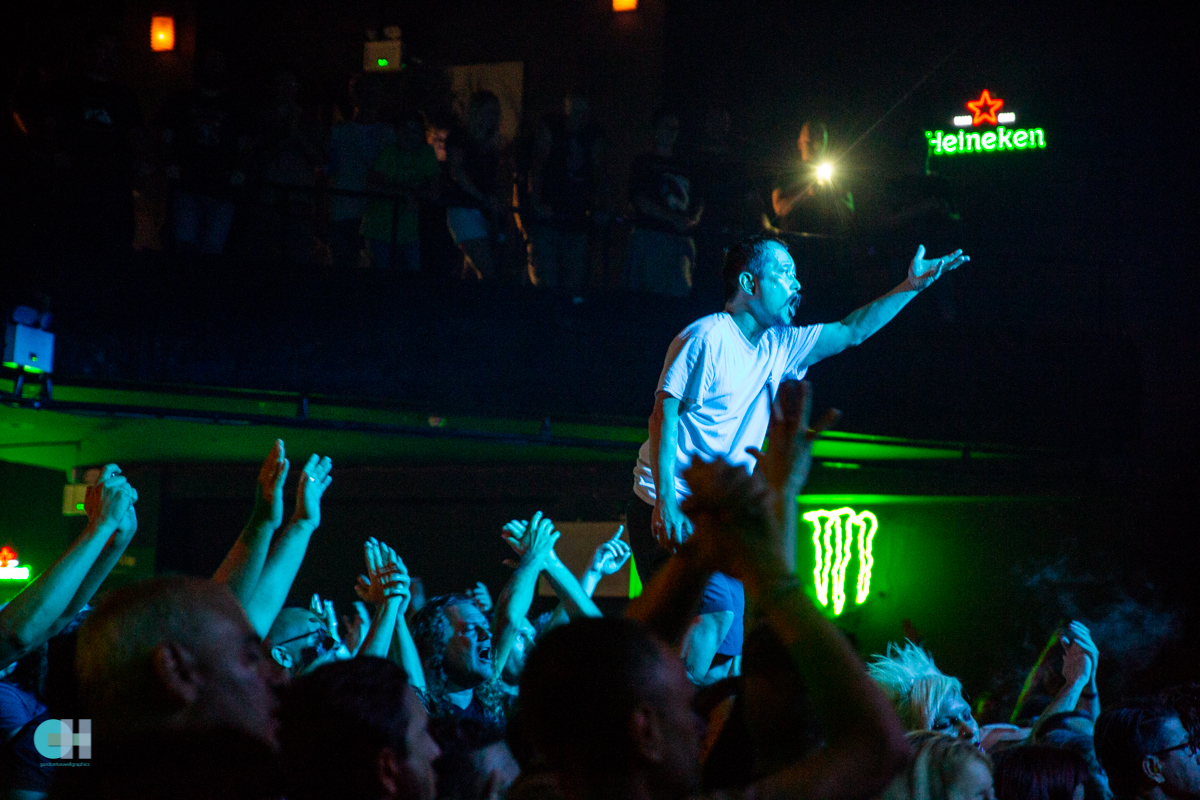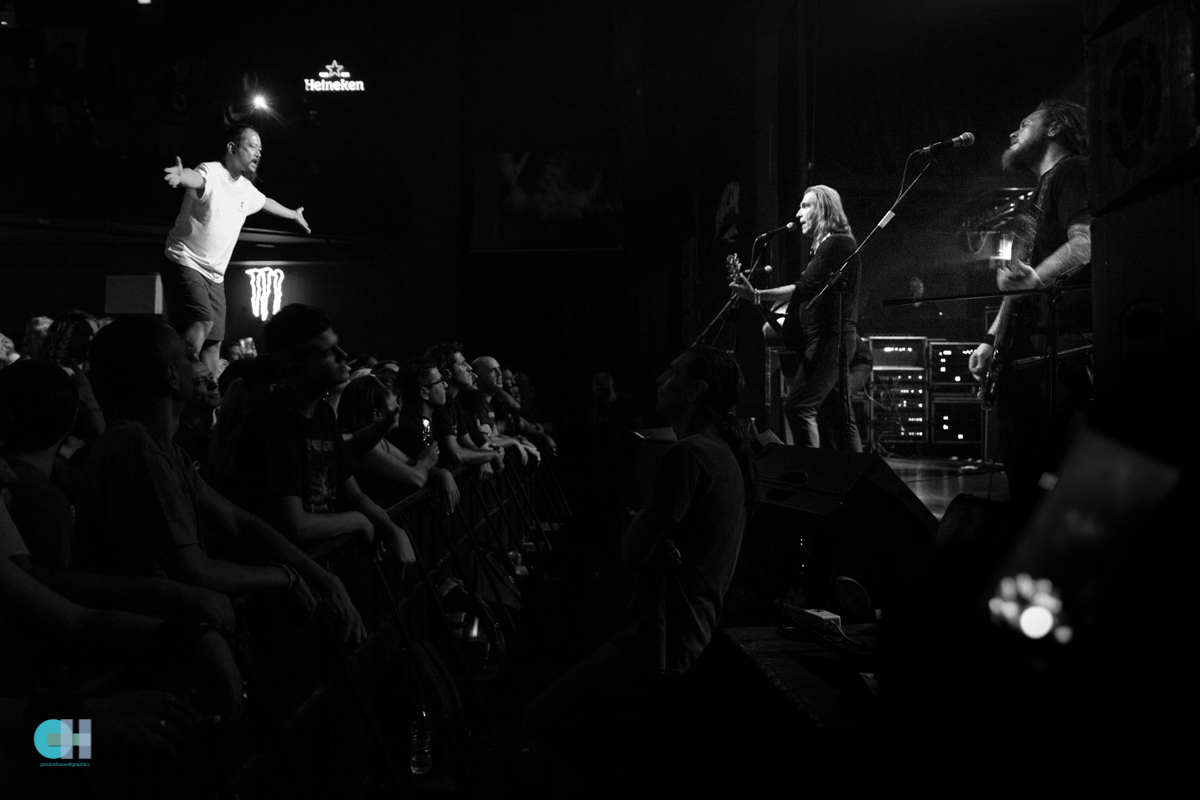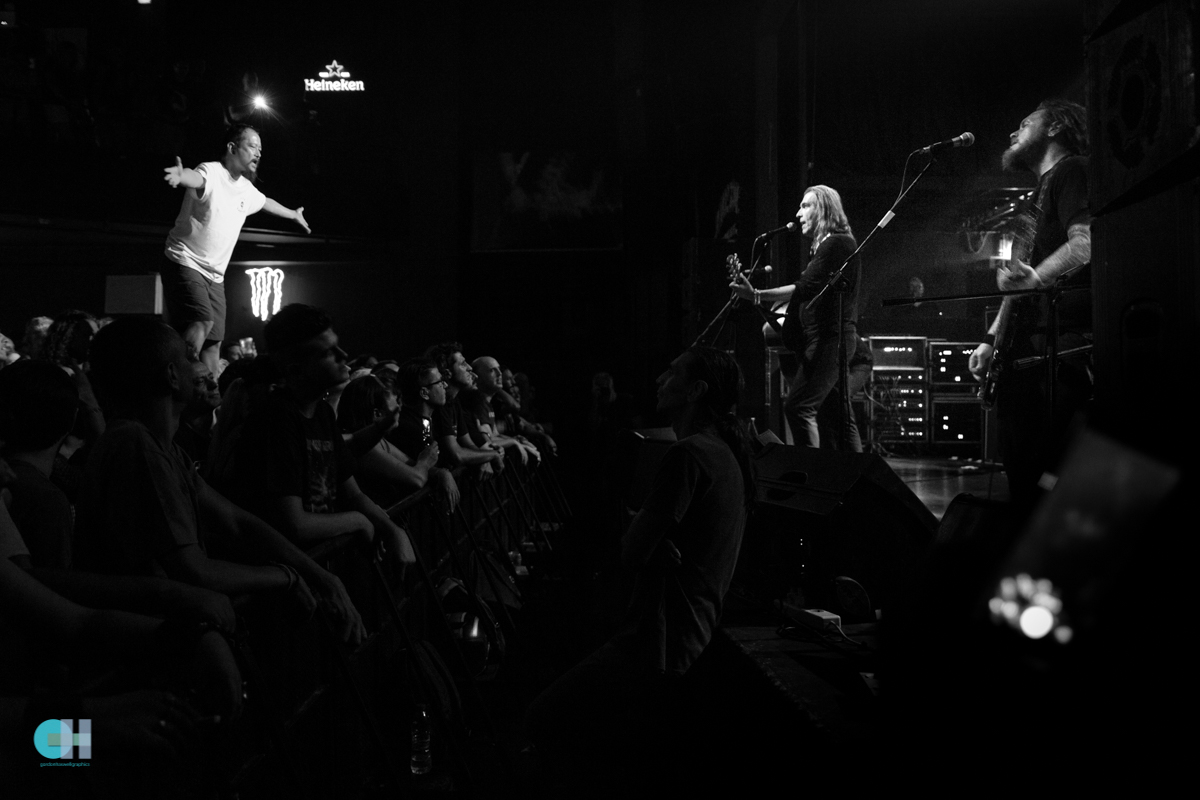 Preceding them we had an energetic and entertaining set from local band Coyote's Arrow (The name, I have no idea) whose singer entertained us with his antics as an excellent backing band gelled behind him. At times it just seemed like a flurry of action as dreadlocks, drumsticks and shapes were being thrown into the air. Lots of melodies above the noise and a funky backline meant that this is definitely a band worth checking out. They have a record called 'Desert' out.